Human Resources
Typical 24: Richard Scholes, Parrs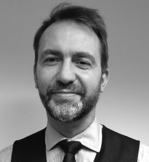 Name: Richard Scholes
Job title: Managing Director
Company: Parrs

Location: Birmingham, UK
Years' experience: 25
What time do you reach the office each day?
8.00am.
Is your job varied?
Extremely. As a small business, I get involved in all aspects of what we do.
Is your job creative?
Not specifically.
What do you spend the majority of your time doing?
Correspondence, planning, and meetings. I try to make meetings as short as possible though.
Do you personalise your desk?
Not really. You have made me think that I should though!
Would you describe yourself as creative?
I have much more creative people than me who work here. The work our e-commerce team do on parrs.co.uk is way beyond my skill level.
Do you have any quirky daily rituals?
I write a journal every morning as my first task of the day. It helps me to order my scrambled mind. I then take the previous day's to-do list and re-write it. Blue pen for work, red pen for personal/family.
Do you tend to work on your own or with colleagues?
I have discussions with colleagues but work on my own.
How many hours on average do you work a day?
I don't really count the hours. I don't believe in the macho culture of working long hours just to say that you work long hours. Family time comes first for me and my staff, and always will.
Roughly how much time do you spend each day on email? Taking calls? In meetings?
Email 40%, Taking calls 5%, meetings 15%. The rest of my time is spent researching, writing, forecasting etc.
Do you use social media much for work?
Personally, I have started using LinkedIn a lot more in the last year. The company uses Twitter and Facebook.
What do you enjoy most about your work?
The People: Nice customers, good suppliers and great staff.
What type of music (if any) do you listen to at work?
I always have Spotify on. It tends to be mood related, but today is a '70s disco day!
What do you do for lunch?
Find something to eat wherever I am and make a conscious effort to switch my attention off work for 20 minutes. I find that when I work through lunch and don't eat my decision-making suffers in the afternoon.
Do you socialise with work colleagues?
I think that would be unfair on them. They have had enough of me by the end of the day!
Are there any tasks (through your career) you've been especially glad to get rid of?
I worked in the warehouse when I started here; I was never good at putting labels on products straight. I also did Credit Control in the 1990s - not fun.
What is your last task of your day?
Washing my coffee cup.
How do you like to relax after work?
Yoga. No, really. I cringe when I write this, but it's true.
Do you keep checking email through the evening?
I leave it alone until about 9pm, then spend an hour on it.
Do you take work projects home with you?
I try not to. There is no point in being with the family if they don't have your full attention.
What would you say to your 20-year old self?
Business travel is not glamorous and decision-making is a lot more difficult than you think.
If you could try out any job for a day, what would you choose?
A day in the warehouse of Sports Direct. It will remind me how lucky I am.
What device did you use to answer these questions?
Desktop, easier on the eyes.
Do you use your own personal device for work?
Increasingly, yes.