Human Resources
Millennials talk careers: Rebecca Kelly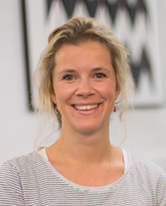 Name: Rebecca Kelly
Age: 28
Education: 1st class Economics MA, Edinburgh
Current role: Founder & CEO, VenueScanner
Ideal role: Founder of a successful international business
Are the stereotypes about millennials true?
I don't believe that all millennials can be painted with the same brush. However, to take one stereotype as an example, I do believe that there are a high number of millennials that expect instant gratification at work. An expectation which isn't intrinsically negative. We may expect to be rewarded and recognised more quickly than our older counterparts, but this is typically as a response to going above and beyond what's expected of us and achieving superior results, rather than as a return for doing ordinary work. I appreciate this can be a challenge for large corporations, with rigid rules around promotions and bonuses, but I would argue that this is a flaw of a system that has failed to evolve as new workers come in, rather than of the employees themselves.
What benefits most attract you to a new position?
As an entrepreneur, I'm not attracted to jobs that promise generous holiday allowances, private healthcare, or reduced gym fees. I look for the opportunity to earn fast progression, to challenge myself to constantly learn and make a difference to a company and the industry it operates in, and ultimately, to spend every day doing something I'm passionate about.
In the long term which of the following is most important to you? (Please explain why?)
- Career development
- Work/ life balance
- Salary
I won't deny that a healthy work-life balance, and a salary that provides quality of life, are important to me. However, I value career development above both of these. The desire for a long, varied and interesting climb up the career ladder, in roles that would challenge and incentivise me to get out of bed every morning, was a key factor in my ambition to have my own business. If I'm not learning and improving, I get bored!
What do you think most companies are getting wrong when hiring/retaining younger workers?
They're reluctant to provide rewards based on performance for those in more junior positions. Often, younger workers perform just as well, if not better than, their elders. Yet a rigid role and development structure, as well as disproportionate focus on having "years of experience" mean they aren't rewarded with the increased responsibility, salary increase or bonus they deserve. Companies need to become age and experience agnostic, promoting people on the basis of their actual and capable delivery for the company.
Looking back, is there anything you'd change about the route you took to your current career?
I have always been open to new opportunities and taken the leap on the basis of what felt right, which is something I will never regret. However, I do wish I'd taken advantage of the chance to work abroad earlier in my career. Nevertheless, I have enjoyed a lot of variety in roles that provided the perfect training for running my own company, VenueScanner. Working in investment and doing the CFA qualification exams taught me invaluable lessons about businesses and what makes them succeed. I also had excellent training in digital at M&S, and learnt numerous lessons from Rowan Gormley in my role at Majestic Wine.