Mobile Applications
Crowdsourcing Innovation: Colin Mahoney, Street Repairs
Crowdfunding sites are offering a new path for inventors with original ideas. We talk to inventors looking to gain the public's favour...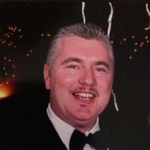 Name: Colin Mahoney
Job title: Software Developer
Organisation: Street Repairs
Location: Preston, UK
Product: StreetRepairs.co.uk
What it does & how it works:
The Street Repairs mobile phone application is designed to assist both residents and local authorities to quickly identify community issues such as potholes, street lighting faults, pavement issues, and much more in real time. The application links directly with our online system which enables members of the public to report street-level problems as and when they see them. Users simply take a photograph of the problem, and upload the image to the Street Repairs site, along with a short description. The exact location is identified by GPS satellite. Contact details for the appropriate council or authority are not required as Street Repairs takes reports made to their site and ensures they are brought to the attention of the appropriate people.
Real-time reports on the number of outstanding faults and time taken to complete repairs are also available to the public. This information can be used by residents' associations and interest groups to monitor the state of their local roads, and keep the issue high on their council's agenda.
When we first launched Street Repairs in January 2014, we knew that a centralised independent street fault reporting system was needed for the UK so we trademarked the brand, but what we didn't predict was its rapid rise in popularity. Since the launch we have also developed and released an IOS and Android app for the same in May 2014.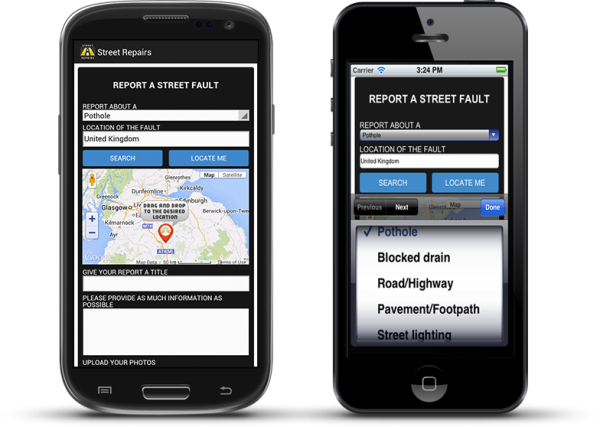 What's your background, and what inspired you to come up with the idea?
I am a software developer and an avid motorcyclist. A couple of years ago I took a ride out with my friend. He was on his own bike which hit a pothole launching him over the handlebars. He suffered a broken wrist and severe damage to his bike. After he got out of hospital we tried to report the issue to the local authority online. After 20 minutes of frustratingly trying to make a report we simply picked up the phone. Another 20 minutes later and after being passed from pillar to post, we explained exactly where the defect was, what had happened in great detail only to be given a reference number. Our initial concern was that it could happen to other road users. After a couple of weeks I had a "eureka" moment and Street Repairs was borne.
Quite a few companies, the RAC included, are already working with you, why start crowdfunding?
Put quite simply, funding. To date we have not charged for any our services. In order to remain competitive we must maintain a strong brand, and this brand is primarily predicated on presentation of informational assets. Funding is required to assist in further implementation of R&D.
We are delighted the RAC have recognised the crucial role Street Repairs can play in keeping Britain's road network in a safe, well-maintained condition. We encourage its members to submit reports of any street-level faults they notice, so we can make the relevant authorities aware.
This partnership with the RAC is a crucial step towards raising public awareness of the importance of reporting faults, and making it easy to do so. By providing greater visibility to both the public and local authorities about the volume and type of issues affecting their neighbourhoods, Street Repairs will play a vital role in improving the safety and condition of the nation's roads boosting the number of reports submitted to the system from across Britain. We now want to offer our systems to the world. They can easily be adapted for any country and be presented in any language. This is the main reason we chose crowd funding.
Why Indiegogo? Reactions on IGG so far?
IGG is a great platform. Easy to use, and with great exposure to investors and backers. A little slow in taking off but that could be attributed to us having no awareness budget. Hopefully it will achieve our goals and objectives before the end of the campaign.
Is Crowdfunding good for innovation? How so?
We have only recently launched our campaign on indiegogo and whilst it is a little slow in gaining traction the awareness seems to be increasing. Hopefully we will experience a rally of investment to help us take our product to a global platform. Indiegogo seemed the logical choice for crowd source funding.
Have you had any feedback from Councils about what you're doing? Do you think Councils generally are lagging when it comes to embracing new technologies that can make things like reporting potholes easier?
Upon launching our system we experienced a little resistance, this could be attributed to the clarity aspect of our work, however, now interaction from councils is increasing. Acknowledgments are now being published on our site to encourage positive reaction times. Most councils generally are starting to embrace the concept of Street Repairs thus promoting clarity, transparency and encouraging public engagement.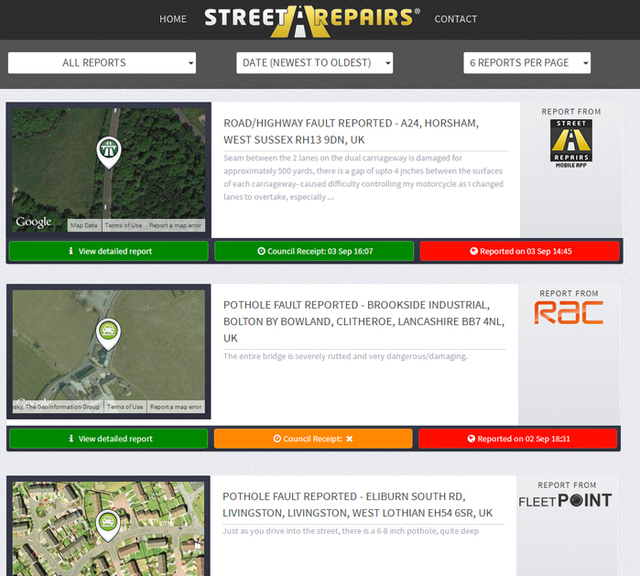 We're entering the era of the Smart & Self-driving car – what sort of opportunities does that present to an app such as yours?
With data collected through our systems in real time it can be aggregated and presented for use to vehicle manufacturers. Future technology will be more apparent in tomorrow's vehicles. A perfect example of this can already be seen in cars that use head up displays (HUD's). Imagine you have our data projected onto your screen. A pothole for instance could be detected in advance thus giving the driver time to react accordingly. Another area of technology we are exploring is Road Laser Scanning (RLS). This small box containing three laser scanners for width, depth and length. It would scan the road surface and overlay the data on a map. The potential for this system is to assist local authorities identify small issues before they turn into larger issues. Preventative maintenance can assist budgetary spending and be an integral part of their own inspection regime.
You're based in Preston – what's the Tech scene like in the Northwest?
Vibrant.
Possible business use/advantage?
Increasing frequency of severe weather events associated with climate change has brought new challenges for the highway maintenance service including, in some cases, considerable damage to the highway asset. This situation will need to be taken into account in authorities' risk management strategies, together with research on new materials and practice to mitigate its effects.
Perhaps the most important area of continuing challenge for highway maintenance is to maximise its contribution to sustainability. In order to deliver this challenge the community must understand the wider economic, social, and environmental implications of both the service and its individual schemes and how these relate to the best quality of life outcomes. This is a complex, difficult and presently not well understood process, but one that potentially could deliver the most long-lasting benefits not only to the community, but to the development, stimulation and motivation of all involved in service delivery.
In recent years there has been a general increase in the tendency for users to pursue claims against authorities, where injury or damage has occurred, and they consider there has been a failure on the part of the authority to maintain the highway to required standards. In the light of this trend the need for a national fault reporting software package to assist against liability is more apparent.
Street Repairs software is based on the assumption that available funding for highway maintenance will continue to provide some flexibility for authorities to pursue a regime of assessment and rational planning of programmes and priorities.
Aims for the future?
Worldwide distribution. Monetization.