Storage Hardware
Crowdsourcing Innovation: Pierre Lebeau, KEECKER
Crowdfunding sites are offering a new path for inventors with original ideas. We talk to inventors looking to gain the public's favour...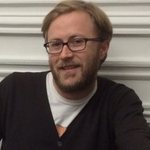 Name: Pierre Lebeau
Job title: Founder and CEO
Organisation: KEECKER
Location: Paris, France
Product: KEECKER's HomePod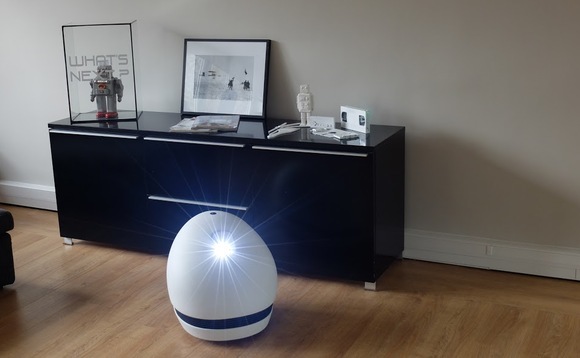 What it does & how it works:
KEECKER's HomePod is a complete rethink on the traditional computer. Technology today is about the personal experience, but we created KEECKER with the collective experience in mind. Equipped with a powerful video projection and a 360° audio and video capture system, KEECKER allows people to project movies, listen to music, browse the web, make video calls, play video games wirelessly, and even create digital decoration for the home, all by transforming any surface, ceiling, wall, or door into a big entertainment screen where family and friends can gather together to consume and discover content together.
In addition to home entertainment, KEECKER is also equipped with multiple sensors that provide live data about the home, including temperature, CO2 and humidity levels, noise, and movement. Whether out at dinner or halfway around the world, you can access these home analytics via your smartphone and move KEECKER throughout the home to check in and see inside.
KEECKER is controlled remotely from an Android or iOS smartphone and is completely wireless and moves by itself, bringing digital experiences along with it.
What makes it special?
KEECKER is truly designed to bring the home to life. It's an entirely new category of device that we call a HomePod, and it takes the "me" out of technology, replacing it with the "we," or collective experience.
Because KEECKER is built on the Android platform, you can personalize and customize it with the many apps available in the Google Play store. We've also opened it up for developers to tap into their creativity and imagination and build exciting new apps that leverage the device's many capabilities and sensors.
What's your background, and what inspired you to come up with the idea?
Before launching KEECKER, I was a product manager at Google for seven years working with products like Google Voice, Analytics, Gmail, and others. I fell in love with hardware when creating the largest screen in the world showing Google Earth, but the KEECKER eureka moment came when I was riding my bike one day. I thought, what if I had a robot that could move around my house and turn any room into a home entertainment system? That night I woke up at 3:00 am and wrote a 10-page proposal of what that could look like.
Why Kickstarter?
Launching on Kickstarter allows us to reach early tech adopters and get their feedback. It's a bit of a market research opportunity for us to better understand what people like about the product as we continue to develop it.
Is Crowdfunding good for innovation? How so?
Crowdfunding provides a direct line to our users, resulting in a powerful feedback loop. We're finding many of the ideas we get from early supporters help us further imagine how KEECKER can be integrated into the home or business. Many times we have seen products that didn't raise traditional funding and relied on crowdfunding and were highly successful: this disintermediation is amazingly powerful for innovation.
Reactions to KS so far?
Overwhelmingly positive. Within the first 24 hours of KEECKER's Kickstarter campaign, we reached 80% of our $100,000 goal. Within three days, we exceeded our $100,000 goal. The demand is there!
What lessons have you learned from your campaign?
Most important, we learned that people like and want KEECKER in their homes, which is key to further development. We've also seen feature requests and are already working on these.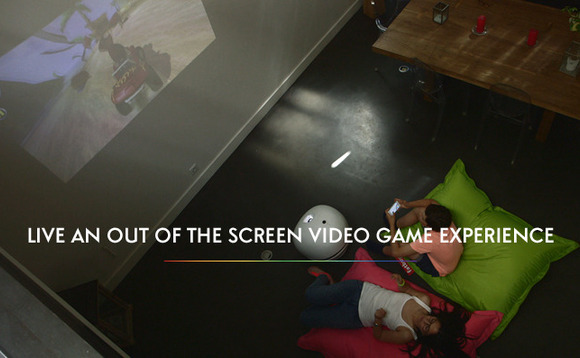 Keecker is quite large and expensive – who is your target audience?
We made a very conscious decision to manufacture KEECKER in France and use only the most quality materials. The result is that initially KEECKER will be considered an upmarket item, however, our goal it to make it available to every household within a relatively short period of time. The first plasma TV sold for $15,000, today they're available for a few hundred dollars. With time and demand, we hope to provide KEECKER at a lower price point as well.
How do you see people using Keecker on a day-to-day basis?
Our goal is for KEECKER is to be fully integrated into the home as an entertainment console where family and friends can gather together to consume and discover content collectively, a wireless home security measure, and whatever else users and developers can dream up. Being an open platform, we're hoping the developer community will build apps that facilitate even more creative uses for KEECKER.

Keecker mixes home entertainment with Smart Home elements – is this kind of convergence the future?
We think it's the next frontier. Though much of our everyday home technology has been on the market for decades, few changes have been made to evolve it. Yes, TVs are flatter and thinner, thermostats are digital, and appliances are shinier, but KEECKER is about transforming the home so that content and analytics are not bound by a stationary plastic device. Any room, door, wall, or surface will be able to accommodate a big screen.
You were at Google before Keecker – did working at such a big and innovative company impact how Keecker approaches developing its products?
Google taught me to work on big problems and think big: KEECKER is trying to fix home or collective computing and make it exist for the first time ever. Rethinking computing is a pretty big task. My Google experience made me realize that anything is possible, and when you think about the fact that people were sent to the moon in 1969 with the computing power of a modern calculator, we really had no excuses, we had to find a way to give homes their computer… we are doing it; this is very exciting!
Possible business use/advantage?
Businesses or those who work from home will have the flexibility to make any room or surface suitable for a presentation or video conference. Additionally, those who work remotely or are traveling can be a more integrated part of the office.
Aims for the future?
Our initial goals are to give more possibilities to people, to make their homes more interactive and beautiful and let people share new real life experiences.
In the end, we'll always focus on efforts on creating beautiful, simple technology to empower people.