Human Resources
Millennials talk careers: Andrew Naughton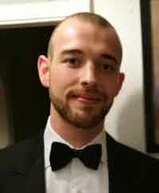 Name: Andrew Naughton
Age: 25
Education: Just IT Apprenticeships
Current role: Helpdesk Technician
Ideal role: Security Analyst
Are the stereotypes about millennials true?
I don't believe that the stereotypes are necessarily true. It's a matter of perception really. There are different factors in place such as an individual's upbringing, their current environment, how strategic they are, their future priorities. I feel the workplace has changed relative to the previous generation and employers can't take their employees for granted but equally employees need to appreciate that they have a job, an environment in which they can learn and the opportunity to develop a career. I was raised where you had to work for your pocket money, it wasn't just given to you. This may not seem like much but this teaches you that in order to get something which you would like, you have to at least put some work into it.
What benefits most attract you to a new position?
When considering a new positon, there are quite a few 'benefits' to take into account. Financial benefits such as pension, bonus (if applicable) and more frequent than annual salary reviews. There are geographical benefits such as commute to the office or flexible working, which means you can work from home on occasion or indeed on a regular basis. There are social benefits such as more user/client interaction – dealing with tickets and therefore people rather than system issues which may involve less human interaction. Learning benefits needs to be considered, such as what opportunities there are to acquire knowledge through practical experience, rather than reading the theory and finally career benefits – the potential for growth, the profile and experience, the team who I would be a part of and who I could learn from.
In the long term which of the following is most important to you? (Please explain why?)
Career development
Work/ life balance
Salary
At this point in my life, career development is unquestionably most important to me. Millennials will realistically have a 50-year working life span and your 'career' over that time can change. As an individual develops, acquires more knowledge and becomes more capable, one would hope that an employer would recognise such and salary would reflect this. Looking forward, I'd like to develop my knowledge and expertise in the area of cyber security. The CompTIA Network + certification is an important step in achieving this. The CompTIA A+, which I sat, was an important foundation to the career I have today.
What do you think most companies are getting wrong when hiring/ retaining younger workers?
There are numerous things which companies need to consider when hiring younger workers – what is the role, how interesting or engaging is it, how much is the company investing in that person in terms of training and education and what is the longer term career path. When hiring, these factors and others need to be taken into consideration and I don't believe that all companies do this. I feel that fundamentally employees are looking for four things – career development, fair remuneration, a good working environment and to learn/grow. What companies are getting wrong is not taking these into account. I believe some companies are not investing the time in training their younger workers, supporting them with external qualifications or are recognising/incentivising their staff.
Companies could consider setting employees personal training development targets which could be linked to career/salary progression. This creates a direct connection between achievement and reward.
I work for a company called Cordium, and we have a "Winning Spirit" award which is given if you go 'that extra mile' within the workplace. I feel that this is a very effective way of recognising and rewarding behaviours which are positive and incentivising in the workplace.
Looking back, is there anything you'd change about the route you took to your current career?
If I could change one thing, I would have chosen to start my career and my IT apprenticeship at a younger age. I started working at 17 and did not go into IT until 21. I could have spent those 4 years furthering my knowledge but I don't regret the path I initially took as it helped me learn important life skills that I still use to this day.