Workforce Planning and Management
Crowdsourcing Innovation: Justin Lucas, Autonomous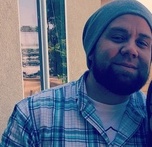 Name: Justin Lucas
Job title: Director of Partnerships
Organisation: Autonomous
Location: California/New York, USA

Product:Autonomous Smart Desk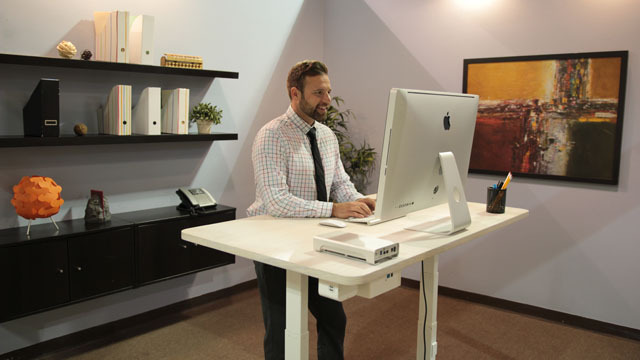 What it does & how it works:
AI based, rises or lowers for sitting and standing positions. The smart AI version can give calendar events, can order food, can integrate with Fitibit and more. Remembers your preferences over time. Speech recognition built in.
What makes it special?
The ergonomical cut, Speech recognition, Healthier lifestyle.
What's your background, and what inspired you to come up with the idea?
My team consists of engineers, software developers, coders, sales experts and more. We have all experienced what sitting too long can do to your body and health over time. We wanted to upgrade our basic desks, make them smarter, and healthier. We wanted to turn desks into an actual tool for our daily lives instead of just a piece of furniture.
Why Kickstarter?
Because Kickstarter has a huge community of people just like us who believe in innovation and are willing to help make those dreams come true.
Is Crowdfunding good for innovation?
Of course, it's what helps make are dreams a reality.
Reactions on KS?
It was an awesome turn out. We exceeded our campaign goal. We are dedicated to talking and working with all of our backers from Kickstarter to improve and to learn. Unlike other campaigns, we believe we need to answer our backers' questions and concerns quickly 24 hours a day. It helped us a lot.
How does the Autonomous Desk's software differ from other virtual assistants such as Siri or Cortana?
Me personally, I believe not only in our software and hardware but also focusing on strategic partnerships with the likes of Delivery.com and other services to provide a special kind of service to the user.
What harm does sitting at your desk all day do and what kind of difference can standing make?
Sitting and driving for a living has hurt my body posture long term. Standing desks have been around for years but have not been adopted really by your everyday office workers. People tend to be lazy and lose motivation over time. Our desks will remind you daily to stand etc. More like a personal fitness coach, at times we all need someone motivating us and reminding us what we should be doing.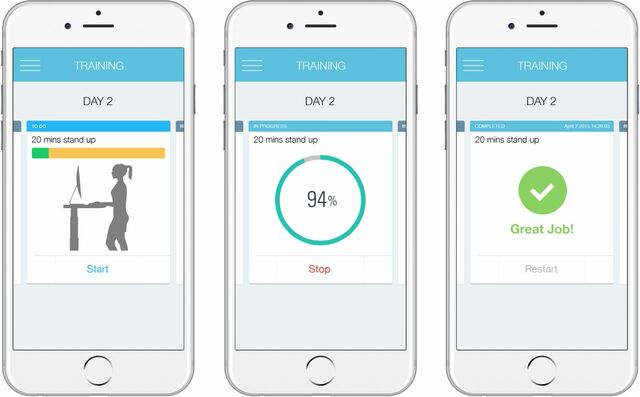 You've released an SDK – what kinds of apps would you like to see developers creating for the Autonomous Desk?
Yes, SDK is very important for consumers and developers and for innovation. It grows the product over time with no limitations. I would like to see maybe some games built around the desk or a reward system to keep people motivated and healthier.