Human Resources
C-suite career advice: Jared Isaacman, Harbortouch
We ask industry leading C-suite professionals for their expert career advice...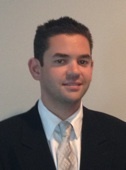 Name: Jared Isaacman
Company: Harbortouch
Job Title: Founder & CEO
Location: Allentown, PA
What was the most valuable piece of career advice that you received?
The most valuable piece of career advice I received is to always watch the money. "Money in, Money out" – it is a simple expression, but it's the foundation for building a business. I am always so surprised when I hear of other CEOs who do not have a good handle on where the finances that fuel their business come from, as well as the expenses that sustain it. Cash management, financial controls and a responsible understanding of the economics of the company are key for running your company well.
Another bit of advice I received early on is to assume the worst of people when going in to a business arrangement. I know how that may sound, but look at it this way: if it turns out that the other parties' intentions were less than genuine, then you were prepared to handle that from the very beginning. It is always better to be pleasantly surprised than unprepared and caught off guard.
What was the worst piece of business advice that you received?
For me, it was when I was told that personal time should only be personal time. Coming from a startup background, I don't agree with this approach. As a founder and CEO, you don't have the luxury of being able to completely sign off from your responsibilities to your company. It's critical to have a constant finger on the pulse of your business and sometimes closing out of email or not answering an incoming phone call will leave you at a disadvantage. Unforeseen situations may pop up that require you to put personal, social activities on hold and address challenges that could impact your business negatively—or positively—in the long run.
What advice would you give to someone starting their career in the tech industry?
There are a lot of ways to get ahead in the tech industry (or any industry), including luck. But working harder than everyone else is a proven method. In my case—starting my company as a teenager—I had to compensate for lack of business knowledge by an unwavering commitment to hard work. At that time, there was no greater priority in my life than the success of my business. When obstacles or challenges appeared, I had to rely upon common sense to work through them as opposed to practical experience. As time went on, I was fortunate to have a great team of senior managers and employees, almost all of which are still with the company today. But I have always believed that fundamentally we all have a responsibility to improve and be better. Hard work is the key.
What tips would you give to someone aiming for a c-level position?
In order to be successful at the C-level, it takes more than just knowing your specific area of expertise. For example, a CTO or CFO is going to have fantastic knowledge of technology or finance, but it's not enough. You need to also have a superior understanding of the entire organization you're representing, as decisions made at that level have ramifications that affect every part of the business.
Are you particularly proud of any career advice that you've given or the career route/development of anyone you've mentored?
I have worked with many folks over the years, within the industry, that have gone on to develop very successful businesses. I am proud to call them worthy competitors in the marketplace.
That being said, I am prouder of those within my company that started with little to no background in this field. Those who worked their way up from entry-level positions to become competent and capable leaders, they inspire me most.