Mobile Applications
Flowy: A clinical app for chronic anxiety
In a follow up to our recent article, 'Computer game therapy': A treatment for depression, we speak to Simon Fox, who has developed beta app Flowy, to help chronic anxiety sufferers
The first beta version of Flowy was released a year and a half ago and the team has been frantically iterating and producing new versions ever since. In fact, there have been several upgrades this month alone, with the final paid version due for release in early July, at a price of around £3 [$4.62].
This is a smartphone game which promises to "limit symptoms of anxiety and panic attacks in six minutes of play". It is one of the clutch of new apps which strives to bring scientifically tested mental health solutions to ordinary people via their smartphones.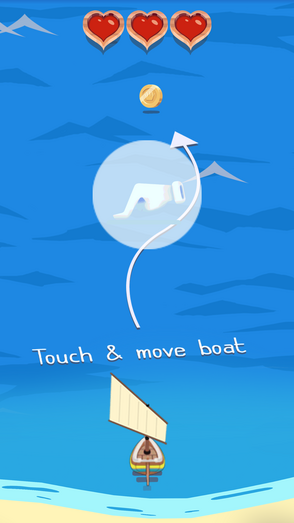 The idea came six years ago when Simon Fox, co-founder of Playlab London, found himself suffering from acute anxiety and his therapist prescribed regulated breathing. This is the standard treatment for the problem, he tells us, yet it is very hard to perfect in practice – from a booklet – especially when you're having a panic attack. Flowy is a game which aims to make this easier, more accessible and a natural "triage therapy" for times of distress.
"This is not a replacement for therapy," says Fox but offers a supplement that people can use when needed and practice in their own time. After all, regulated breathing has been a known medical treatment for years but most ordinary people still don't know about it. And when experiencing acute anxiety people simply don't know what to do. So, anything to help can only be a good thing.
In a randomised pilot trial of 63 people last summer, Flowy was tested against conventional treatment and results were favourable. These showed 100% of participants agreed it was a "useful intervention". While another trial is due to start with the NHS in August – where interestingly, it is classed in the same category as medical Marijuana use.
The challenges in testing apps like this are an important consideration because there is no regulation in the mobile space. Fox is keen to stress his aim is to produce a product which is scientifically tested, while the wider company is gradually carving a niche for itself as a specialist in the mental health space. This includes work with several academic institutions along with mental health charities, Mind and the McPin Foundation.
Playlab London is also running a separate R&D sister project, in collaboration with Shift, which will produce a mental health video game for 12 – 14 year olds. This includes a heart a monitor and will look to foster mental resilience in young people. However, Fox says it is likely to be two to five years before this is properly released, as the wearable sensors are not up to scratch yet.
At present Flowy has 4,000 active monthly users. And once the paid version is live, Fox aims to develop the product further with a cloud dashboard so users can track their own analytics. Longer-term, the integration of different wearable sensors should make it a bigger holistic experience.
The big ambition of apps like this one is to change the way people view their health. "I meditate on a daily basis," says Fox. And while Flowy is never going to replace the personal dedication it takes to learn really controlled breathing, Fox sees it as a way of "training people towards this".
In the end, consumer apps will always experience a trade-off between ease of use and wider benefit. Yet interventions like one this do make it possible for people to manage their own symptoms and tackle mental health challenges that they may never have received help for in the past.
"The marketplace is going to be big," concludes Fox. "The challenge is to make it safe for people."
Read more IDG Connect articles on tech for mental health here