IT Planning & Management
Ron Bianchini on starting businesses in Pittsburgh
Ron Bianchini hailed from New York, graduated from MIT and became professor at Carnegie Mellon University in Pittsburgh. However, he quickly decided to ditch the academic career, but remain in Pennsylvania to become an entrepreneur instead. Now he is President and CEO of cloud data storage company, Avere Systems and has previously launched two successful businesses from the region. We catch-up with Bianchini to learn more about the draw of Pittsburgh.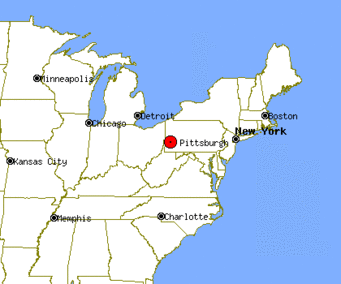 All your businesses have been based in Pittsburgh, why did you choose to start businesses here?
The attraction of Pittsburgh for me as an entrepreneur is really the engineering talent pool. My business has the first rate universities of Carnegie Mellon (CMU), University of Pittsburgh and Penn State on its doorstep. You might ask why the graduates and alumni from these three specific universities are a draw for us: it is really down to the fact that they produce top-tier and exceptional engineers.
This positioning of startups close to talent is also increasingly recognised by VCs and the investment community as a whole. I have personal experience in this shift in perception. In the late 90s, my first startup (Scalable Networks which was sold to Fore Systems) was engaged with potential investors from the West Coast and one we were talking with didn't invest because we would not commit to moving to Silicon Valley. Just a few years later, another investment firm, Menlo Ventures, did invest in Spinnaker and actually said they were investing in us because we were in Pittsburgh and close to all this amazing talent.
In the mid-90s, when I was a professor at CMU, common feedback during graduates' exit interviews was that they would love to stay in the Pittsburgh area as it has so much to offer lifestyle wise. I have to agree; it is a beautiful area with skiing in the winter and the river during the summer. But the graduates at that time didn't see any career opportunities for them here. Things have certainly changed on that latter point.
We now see firms like Google (which is very data storage heavy in its infrastructure), NetApp and Panasas have large engineering teams based in Pittsburgh. The city is also attracting great startups and larger tech talent such as Apple thanks to other core technology strengths like CMU's Robotics Institute and Pittsburgh University's strong programs in bio-medicine.
How would you describe the local startup scene?
The local startup scene here is very healthy and growing at a rapid rate too. It benefits from local resources like Innovation Works (where I am board chairman). This is a not for profit economic development organization initiated and originally 100% funded by the state. Its goal is to support graduates and other entrepreneurs to get their startups off the ground and get them ready to go on and secure a round of VC funding to take them forward.
An entrepreneur's greatest asset is the intellectual property (IP) and very often a lot of that relies on employees. Silicon Valley startups have significant retention issues – people there tend to move around a lot to diversify their stock portfolio or are lured away with other incentives. Pittsburgh does not have that intense job market pressure so it is easier to keep the smart people and the IP they contribute to building.
Big companies are seeing this too and with the arrival in Pittsburgh of the likes of Google, Apple, Microsoft and others over the last few years we are seeing a lot of larger tech firm employers establish R&D offices here. The knock-on effect in the startup space is that you are starting to see employees of these big players going on to make great progress with their own startups in Pittsburgh.
How do you feel Pittsburgh compares to secondary-tier hotspots like Raleigh-Durham in North Carolina and Provo and Salt Lake City in Utah, along with other parts of the US?
I think we are definitely growing. Obviously Silicon Valley and Boston are top tier but we are also highly placed and growing faster than many of the others. This is largely due to the talented local graduates choosing to stay on in Pittsburgh to work at existing startups or to found their own.
IP is the stock and trade of the successful startup especially in tech so there is significant value in being situated as close as possible to the key universities in your startup's sector. The universities are also very aware of this with CMU and Pitt both having highly effective technology transfer offices. From a CMU perspective, I can say that technology transfer (Graduates/postgraduates taking IP from research projects and commercialising it) used to be a very cumbersome process, but it is now very slick and fast. It is a simple one page form and a standard non-negotiable 5% on what that IP delivers. The process is called 'go in peace 95%'. Universities here clearly see this as an important part of seeding the local area with exciting startups.
What advice would you give to startups looking to begin a business in Pittsburgh specifically and also elsewhere in Pennsylvania?
For Pittsburgh specifically, look for the resources available from the tech transfer offices at the universities (if you are graduating) or initiatives like Innovation Works and its Alpha Labs incubators to help get the business off the ground and ultimately funded to reach commercial success. Aside from the incubator network, Pittsburgh also benefits from successful local entrepreneurs who want to invest in startups and we are seeing the Pittsburgh angel investor network here go from strength to strength. This means not just access to capital in the region, but also access to great entrepreneurs with a vested interest who can help build the business and provide access to capital when needed later.
Aside from that, the funding landscape is changing and enabling other innovative ways to fund startups. Crowdfunding platforms like Kickstarter mean startups can be located anywhere and if you can be anywhere why not in Pittsburgh or Pennsylvania? Interestingly, one example of a successfully crowdfunded startup in Pittsburgh was founded by the wife of one of our employees. It is a wearable device to alleviate back pain: Spand-Ice Revive Tank.
How did you find the transition from professor at Carnegie Mellon to entrepreneur?
I actually love being an entrepreneur. I enjoy and thrive on it. So the transition was a very exciting one for me. As a professor, one part of my role was all about building the first one of something to prove it can be done and then doing it again for another project. That felt like building a bridge half way to where I actually wanted to go. As a startup founder, it has been very satisfying not just proving it can be done but also seeing the products in use and solving customers' problems in the real world.
Is there anything else you'd like to share with IDG Connect's international IT community about the region?
Overall, I think about Pittsburgh as just a great place to do business and I am definitely not alone. Just look at the incubator programs receiving applications from all over the world, startups springing up and big tech businesses setting up offices here. If you assess the IP involved in your company and there is a large computer science, data storage, or robotics element, build it here, or at least have a division here. I think diversity is also key for any healthy firm be it startup, scale up or large corporate. We have a great mixture of employees at our offices by the river. We have young single people just starting out and lots of people with families, all of whom want to build their lives here.
They all love the Pittsburgh lifestyle of great outdoor living. It is also attractive as homes in the nearby suburbs and other parts of the city offer affordable housing. For me, personally the big thing is the whole commute time, as that is just wasted time. It takes me away from work and from home. So it is a definite win for me that I only have a short drive to work. Location is important in very interesting ways. For example, our new offices are now really close to a lot of great restaurants and that seems to have a great knock-on effect for our employees, they seem even happier. Hopefully my experiences here in Pittsburgh will provide startup founders with some food for thought too.