Human Resources
The CMO Files: Michael Couture, Cority
Get inside the minds of the world's top marketing professionals. In 20 questions we find out what they love most about their job... and what keeps them awake at night.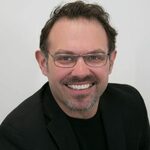 Name: Michael Couture
Organisation: Cority
Job title: CMO
Location: Toronto, ON
Where were you born and raised?
Niagara Region, Canada
What was your first job?
Probably picking strawberries, but I lasted only a few hours. I helped my dad deliver bread. That lasted longer.
What was the first product you got really excited about?
Really excited? There was a plastic astronaut backpack that I got for Christmas when I was 5. The TRS80 Personal Computer from Radio Shack was probably the first product I helped pay for when I was 12. Pretty sweet computer.
Who has been the biggest influence on your career?
My wife. She has always encouraged and supported me. Most importantly, she helps me keep everything – successes and setbacks – in perspective.
What has been your greatest achievement?
Raising our daughter for sure. Family first.
What has been your biggest mistake?
I once played an April Fool's Day joke at work that wasn't too good. Seriously, I make mistakes all the time. If you are trying to drive a business forward and take chances, you are going to make mistakes.
What is your greatest strength?
Any success that I've had has come from my team. I'd say, motivating and being part of great teams. It's either a strength or I am very lucky. The Cority team is outstanding and that's based on the employee-centric culture that CEO Mark Wallace has fostered. Our industry is all about doing good for the world – keeping employees safe and planet healthy. That sprit is at the root of our business success. Mark always says "Treat employees well and they will take care of the products. The business will then take care of itself."
What is your biggest weakness?
I'm not super detail oriented. Don't assume someone else booked your hotel room. Lesson learned.
What do you think is the aspect of your role most neglected by peers?
Automation has made marketing very metrics driven. That's been the dream of B2B marketers for years and it's great to have these tools and insights. Sometimes, however, it's easy to lose touch with your gut or to stop listening to what frontline reps are telling you is working and not working. Marketing exists to make sales successful. The numbers don't tell the whole story.
Which word or phrase is your mantra and which word or phrase makes you squirm?
Mantra: Make it fun. Squirm: Artificial Intelligence.
What makes you stressed?
Indecision. Just get on with it.
What do you do to relax?
I'm a bit of a CrossFit fanatic. Dinner with friends and family.
What is your favourite song?
I Want You to Want Me. Cheap Trick.
Which book taught you most?
The Seven Habits of Highly Effective People by Stephen Covey. I remember a few of the habits.
Do you have a team or sport that you follow?
Montreal Canadiens. Toronto Blue Jays.
Which country would you like to work in?
I've been lucky to travel around the world for work (and fun). I love Israel. Saint Lucia is pretty awesome too.
Which company do you think has the best marketing?
Cority's marketing is pretty amazing. Beyond that and sticking with B2B, I thought that Accenture in the era of Tiger Woods was really good. At the time, he was the most popular athlete in the world. With Tiger and golf, Accenture was able to reach its key executive target audience with a powerful and simple message. Tiger was on billboards in every airport. Business is like sport in many ways. It was a great combination. It made Accenture seem exclusive, high performance, and cool – it really shaped their brand. It just didn't end that well.
What do you love most about your job?
B2B Software and Tech marketing is the best. It's an endless creative opportunity. I love that anything is possible. Anyone can make an impact with their imagination and some hard work.
Most recently at Cority I've been involved in some exciting M&A activities. Getting involved in the strategy and planning for the acquisition of two companies in rapid succession (2 in 2 weeks!) was a fantastic experience. Now we are starting to see strong traction towards becoming a clear market leader. It's these bold steps that make me passionate about what I do.
What is your favourite book?
The Art of Racing in the Rain by Garth Stein. I love dogs.
What keeps you awake at night?
Time. There is not enough of it. Make everyday count.