Human Resources
C-suite talk fav tech: Artur Michalczyk, NewVoiceMedia
CIOs, and increasingly CMOs and CEOs, may be responsible for the technology within their group but what about their personal preferences? We profile the global c-suite to learn more about their 'fav tech.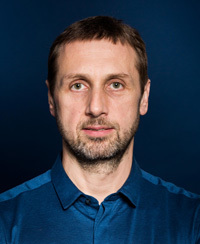 Name: Artur Michalczyk
Job title: Chief Technology Officer
Company: NewVoiceMedia
Industry: IT (Cloud contact centre technology)
Location: Basingstoke, UK
Years' of experience: 20+ years
What is your favourite personal gadget?
My smart watch. It allows me to track my activity, displays notifications, allows me to have my phone on silent all the time, reminds me of meetings … perfect companion for active personal and business life.
Do you have a favourite piece of personal software?
Life360 which is an app that allows tracking of family members' locations. Being able to check up on the whereabouts of my children is very important for me as I am traveling a lot and not at home on a weekly basis. With kids going to three different schools and living in a new country, the need for an easy way to know where everyone was even more critical. Additional benefit is that this application also helps to track the driving of the users. I found it very helpful to improve speeding habits of my oldest son.
What was the first piece of technology you got really excited about?
Home personal computer. In my case this was the ZX Spectrum. I first saw it on TV in 1984. Living in Poland, access to this technology was non-existent. One could only watch programmes on TV or read about it in magazines. I learned to program Basic without even having a computer. I still remember how fascinated I was with the technology that allowed people to run interactive programs on a TV screen. Eventually when my father travelled for work to China he bought and shipped back home a ZX Spectrum+. This was back in 1985 and this was the first computer I ever put my hands on. Finally, I could test and put to use my 'dry' programming skills and this is how my adventure with technology started and lasts until today.
What device improves your life most at work?
Undoubtedly my mobile phone. This is the one thing that allows me to stay connected and on top of everything that is going on. With access to calendar, email, chat apps as well as multitude of work related apps – I have my entire office in my pocket. Any time, anywhere …
What software keeps you most productive at work?
Outlook is an important software application that I am using in my work.
Is there any technology that has become extinct that you would like to resurrect?
Maybe not technology as such but there are few specific products or product features that I miss today. As a design fan, I miss Beocom 2 phones. I pledge B&O to keep the design, give it a technology refresh and launch as a new product. I also miss the physical keyboard in a phone.
Is there any technology you would personally recommend that you don't think enough people know about? (Hardware or software, work or personal)
The voice controlled devices like Amazon Echo or Google Assistant.
Do you think anything about your personal use of tech would surprise your colleagues?
I'm very much into home automation. Cameras, sensors, lights, audio equipment and even mobile apps can be integrated and mashed up together with things like IFTT opening endless possibilities for automation. Home voice-controlled assistants make this easy to control. For example, music and lights in my house are voice controlled. Being able to talk to your house is very cool.