Cloud Computing
Typical 24: Dave Howell, CEO, Avatron Software
IDG Connect is looking to speak to IT, business and marketing professionals across the spectrum to discover more about their very different, typical working days...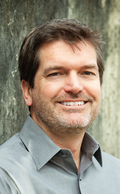 Name: Dave Howell
Job title: CEO
Company: Avatron Software
Location: Portland, Oregon
Years' experience: 25
1. What time do you reach the office each day?
8:15 AM
2. Is your job varied?
Yes
3. Is your job creative?
Yes
4. What do you spend the majority of your time doing?
Putting out fires
5. Do you personalise your desk?
The what now?
6. Would you describe yourself as creative?
Yes
7. Do you have any quirky daily rituals?
No
8. Do you tend to work on your own or with colleagues?
Both
9. How many hours on average do you work a day?
9-10
10. Roughly how much time do you spend each day on email?Taking calls?In meetings?
3 hours,None, 0.5 hours
11. Do you use social media much for work?
Yes
12. What do you enjoy most about your work?
Getting to dream up new apps and direct a team to make them reality.
13. What type of music (if any) do you listen to at work?
Classic jazz
14. What do you do for lunch?
Grab something at the food carts or restaurants and take it back to the office.
15. Do you socialise with work colleagues?
Not really outside of work.
16. Are there any tasks (through your career) you've been especially glad to get rid of?
Programming and debugging. Submitting progress reports to a manager.
17. What is your last task of your day?
Varies
18. How do you like to relax after work?
Play jazz piano. Play with kids.
19. Do you keep checking email through the evening?
Yes
20. Do you take work projects home with you?
Yes
21. What would you say to your 20-year old self?
"There is no permanent record. Stop worrying."
22. If you could try out any job for a day, what would you choose?
Stunt man
23. What device did you use to answer these questions?
A Mac, of course.
24. Do you use your own personal device for work?
My phone, yes.