Human Resources
Typical 24: Alex Raistrick, Rubrik
IDG Connect is looking to speak to IT, business and marketing professionals across the spectrum to discover more about their very different, typical working days…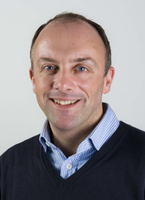 Name: Alex Raistrick
Job title: Sales Director
Company: Rubrik
Location: Leeds, UK
Years' experience: 22
What time do you reach the office each day?
A typical start is around 6.30am, although I don't really work from an office. Like the rest of the team, I'm on the road with customers, partners and our ecosystem most of the time.
Is your job varied?
It's very varied – there's a mixture of commercial negotiations, technical engagements, hiring discussions, media interviews, business planning and travel. There's never a dull moment!
Is your job creative?
From the perspective of creating business cases, total cost of ownerships and propositions - yes. We need to help enterprise companies see the value in making a significant change in direction, so creative thinking is crucial.
What do you spend the majority of your time doing?
While every day is different, my time is primarily spent seeing customers and prospects - getting to know them and the needs of their business.
Do you personalise your desk?
Yes – with a lot of mess!
Would you describe yourself as creative?
I would say so, yes. As I said above, you need to be creative in order to try and change businesses' directions.
Do you have any quirky daily rituals?
Only that I must have coffee as soon as I'm up and about. If this doesn't happen, the engine doesn't start.
Do you tend to work on your own or with colleagues?
Both – in my line of work, there's always a lot of collaboration. However much of this is done remotely, as the company is spread across the world and many time zones.
How many hours on average do you work a day?
I'd estimate around 12 on average, plus any dinner engagements.
Roughly how much time do you spend each day on email? Taking calls? In meetings?
Email never stops. It's probably the last thing I do before bed and the first when I wake. The rest of the day is spent in meetings, on the phone and using the various communication tools we all have these days. We primarily use Slack, which is a great tool I'd wholeheartedly recommend.
Do you use social media much for work?
Yes – I find LinkedIn a particularly useful tool for hiring and researching companies. I use Twitter but not Facebook for work - that's reserved for non-work.
What do you enjoy most about your work?
The competitive nature, the speed at which we grow and seeing something blossom into a huge and successful business.
What type of music (if any) do you listen to at work?
I only get to listen to music when traveling, and usually it's mood dependent. EDM for energy and then Nick Cave, Radiohead or something similar for thinking…
What do you do for lunch?
I always get something light on the go. I'm not really a long lunch person.
Do you socialise with work colleagues?
Yes, both past and present.
Are there any tasks (through your career) you've been especially glad to get rid of?
Cold calling - it can be soul destroying!
What is your last task of your day?
Checking all of the communication channels (email, Slack, phone, WhatsApp) so that the morning can start as clearly as possible.
How do you like to relax after work?
When time allows, I ride my horse. Typically, cross-country and drag hunting. Other than that, a good brisk walk or run.
Do you keep checking email through the evening?
Yes - with colleagues spread all over the world, the evenings can be a valuable time to communicate with people in other time zones.
Do you take work projects home with you?
Always - my working days are so busy that sometimes I take the evening to mull things over and do any necessary thinking.
What would you say to your 20-year old self?
Listen more. Get good mentors as soon as you can.
If you could try out any job for a day, what would you choose?
I'd be a National Hunt jockey but not sure I'm the right build! Otherwise a farmer – being outdoors and active all day seems rather appealing.
What device did you use to answer these questions?
My iMac
Do you use your own personal device for work?
Yes, my iPhone and iMac.