Human Resources
Typical 24: John West, Nuance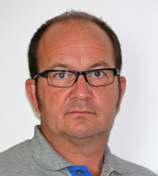 Name: John West
Job title: Principal Solutions Architect, Nuance Communications
Company: Nuance
Location: Cambridge and Marlow, England
Years' experience: 20+
1. What time do you reach the office each day?
I'm usually based at home, near Cambridge, so I don't go into the office very often. My role oversees the development and implementation of mobile handsets, television and media, automotive and connected devices for the whole of Europe and South Africa. This means that my working day has to adjust to a variety of time zones.
2. Is your job varied?
In my role, no two days are the same. One minute I could be discussing the detailed design of a personal assistant in a next generation vehicle with one of the largest auto manufacturers in the world, and the next talking about how voice biometrics and speech technology can control a robot or room thermostat with a small start-up company.
3. Is your job creative?
My job is definitely creative. Every customer I speak to wants to innovate in order to differentiate their products and services from competing brands. My job is to help them create a unique offering. I spend a great deal of time thinking about and developing the right solution that will support the customer's brand image and meet their objectives. It's certainly an exciting time in the industry, with new technology constantly disrupting the market – it's great that I get to be a part of this.
4. What do you spend the majority of your time doing?
I spend most of my time on the road (or in the air!). When I'm not travelling, my time is spent meeting with customers, along with our sales team, developing and designing innovative products and services, and of course working with the team internally to ensure we provide the best solutions for customers.
5. Do you personalise your desk?
As I work from home, I actually occupy a large shed in the garden, or my 'garden house' as my German colleagues call it. One side is dedicated to work and I personalise the remainder of the space with sports memorabilia.
6. Would you describe yourself as creative?
Yes, creativity is the very nature of my role at Nuance. I have to come up with innovative solutions to problems, which means really understanding a customer's business and thinking laterally about how to solve their particular issue. As technology continues to evolve, businesses have to constantly adapt and be agile, so it's important to develop ideas that won't become obsolete six months down the line. This means I have to look ahead and plan for the long-term. I think about all the possible scenarios and issues that might impact a customer and ensure that new solutions are truly future-proof.
7. Do you have any quirky daily rituals?
I am certainly a creature of habit. If I am at home, then I am usually up and out of the door before 6am for a 25 mile bike ride. When I return, I mentally sort out my to-do list over two cups of coffee and then I am set for the day.
8. Do you tend to work on your own or with colleagues?
Although I am based from home, I work very closely with colleagues. In addition to working with our sales and technical service teams, I also give regular feedback to our head of product team to discuss customer developments and issues that may impact and better inform future product design.
9. How many hours on average do you work a day?
As with any creative job it does vary, but on average I would say around 10 hours per day.
10. Roughly how much time do you spend each day on email? Taking calls? In meetings?
I use voice-to-text solutions from Nuance, which really helps reduce the time I spend on phone calls and responding to emails. I can dictate emails rather than type them, which is much quicker.
11. Do you use social media much for work?
I don't actively, but I do follow a number of industry influencers on Twitter to keep abreast of news and interesting industry developments.
12. What do you enjoy most about your work?
Some of the smaller projects I get involved with can be incredibly rewarding. For example, I support Nuance's third party developer programme, which gives me the opportunity to work with some really innovative companies, often small start-ups. When you see someone trying to develop a robot that will be a companion for lonely people, it's just amazing. We also develop solutions to help people with disabilities, such as locked-in syndrome or autism, to communicate, which is hugely gratifying.
More recently, I've also enjoyed several high-profile media appearances. Having the chance to feature on the BBC's Click and Newsnight were particular highlights and I have done many interviews explaining how technology used in films like Her or Minority Report is really possible today. It can be a bit daunting at times, but if you can get a technical journalist to say "Wow!" then you realise you're working with some great, ground-breaking technology.
13. What type of music (if any) do you listen to at work?
I love R&B and have created many playlists on Spotify that I tend to listen to during the working day – I'm a big fan of Mary J Blige.
14. What do you do for lunch?
I just tend to grab a sandwich and catch up with the news. If I am with colleagues, then we'll treat ourselves and go out for lunch and put the world to rights.
15. Do you socialise with work colleagues?
When the opportunity arises, I do. For instance, every year, we go to a Sales Kick-Off meeting in the US which is usually great fun.
16. Are there any tasks (through your career) you've been especially glad to get rid of?
Wearing a uniform! I joined the army and served for 12 years with the Royal Corps of Transport. While the discipline and training is fantastic, the polishing and ironing of the uniform does become tedious.
Now that I am working from home, I'm also happy to leave my commuting days behind. Getting stuck in traffic every day can be immensely frustrating!
17. What is your last task of your day?
My role is so varied that it really depends on the day.
18. How do you like to relax after work?
I go out mountain biking with my sons regularly. It gives me a chance to switch off and clear my head, while also spend quality time with my family. I also coach an under-15s football team; a team I have coached since they were five years old.
19. Do you keep checking email through the evening?
It completely depends on what is going on and if there is a project that urgently needs my attention.
20. Do you take work projects home with you?
Given that I work from home, this is unavoidable. However, I do try my best to separate my home office and home life allowing time for both.
21. What would you say to your 20-year old self?
Don't hold back. Say what you're going to do, and do what you say.
22. If you could try out any job for a day, what would you choose?
Something completely different like a grave digger! Basically, I'd try another role where you don't have to take your work home with you.
23. What device did you use to answer these questions?
I dictated my answers to my PC using Dragon speech recognition software from Nuance.
24. Do you use your own personal device for work?
No.