Human Resources
C-suite career advice: Vincent Delaroche, CAST
We ask industry leading C-suite professionals for their expert career advice...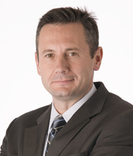 Name: Vincent Delaroche
Company: CAST
Job Title: CEO
Location: New York, USA
What was the most valuable piece of career advice that you received?
Some of the best advice I've ever received was to surround myself with people who are smarter than myself and to let comments from folks who say "this is not going to work" roll off my back. Throughout my career, I've done a thousand things people did not believe in at first because they did not have the same vision I did. And, simultaneously, I've failed at things people thought would be easy. Does that mean we should not listen to the wise people around us? Obviously not. But it does mean that people not in your shoes can tend to be a bit defeatist and over-cautious. In my experience, to be a good entrepreneur, you need to be a bit crazy. By definition, entrepreneurs are doing something new, something that has never been done before. Not everyone is going to understand from the beginning, and that's OK.
What was the worst piece of business advice that you received?
Some of the worst advice I've ever received was to work with old friends. Friends are not necessary the best people to help you accomplish a job, they might not have the same motivations, and it can be tough to fire good friends even if that's the tough decision that needs to be made. Inversely, hiring great guys with whom you can become friends is a model that has worked well for me. You end up with competent people, very little politics, respect and trust.
What advice would you give to someone starting their career in the tech industry?
Do something you really love. Don't let yourself get stuck doing something you don't truly like or believe in just because the money is good. Particularly in today's climate, there are far too many players in tech who are just coming in to make a few bucks and they become unhappy, frustrated or bitter. It takes a lot of energy to build a successful company and make it a fun place to be, too. Getting excited about innovation that's making a big impact on the market is priceless. The best way is to follow your instinct and your heart more than your wallet. To create true, disruptive change, it takes time and a long-term commitment…part of being successful is enjoying the journey. Loving what you do every day often leads to a more fulfilling and more interesting life in the long run.
What tips would you give to someone aiming for a c-level position?
My biggest piece of advice I can give someone pining for a c-level position is to continually put the company's interest above their own. It's often the self-centered executives who put themselves ahead of the pack that end up killing their own credibility. Clearly, ambition and drive to succeed are important factors, but humility is often underappreciated by those looking to rise to the top. Don't look up to see where you want to be; always keep a focus on the team and what you are able to achieve together. Chief executives are not blind to selfish ambitions, and it's often these character traits that mean the difference between a corner office or a cubicle.
Are you particularly proud of any career advice that you've given or the career route/development of anyone you've mentored?
Something I always tell my mentees is that asking for help isn't a sign of weakness, it's a sign of strength. In one particular case, I was mentoring a young entrepreneur who wanted to do everything by himself and reject the help of wise people around him. I had to essentially push him into a corner to explain how ridiculous his actions were and how much value he was throwing away because he wouldn't listen to others' advice. Eventually he did get it and evolved toward a humbler leader and started to get more value from his team. Most of the time, executives with less experience have a bit of a misplaced ego and are still searching for how to become effective leaders. Taking a more introspective approach and humbling oneself is the first step toward cultivating a successful career path.