Mobile Working
Crowdsourcing Innovation: Christopher Cox, Founder of Pivothead
Crowdfunding sites are offering a new path for inventors with original ideas. We talk to inventors looking to gain the public's favour...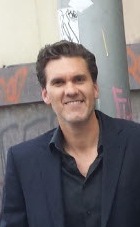 Name: Christopher Cox
Job title: President & Founder
Organisation: Pivothead Wearable Imaging
Location: Denver, Colorado
Product: Pivothead SMART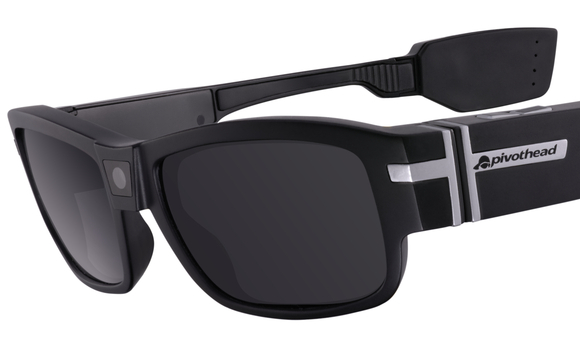 What it does & how it works:
Pivothead SMART (Simple Modular Application-Ready Tech) is simple and intuitive, and depending on what you are using it for, there are different mechanisms for how it works.
As a camera - put the glasses on and hit the pivot switch to record video or snap a photo. As easy as any point-and-shoot camera on the market. Use a smartphone/smartwatch app to remotely trigger the glasses to capture and share to favourite social media channels.
Live broadcast - Use the Live Mod and Fuel Mod to live stream in 1080p. Simply connect to a wifi network or 4G and stream locally or to a remote location that can be viewed via URL.
As a Smart Glass - The Air Mode (Android OS) allows SMART to run apps. There's a variety of possible applications for personal or enterprise that take advantage of speaker, microphone, NFC, GPS, 9-axis sensor, Bluetooth, Wifi and the dual core A7 processor.
What makes it special:
It is special because first and foremost our focus is on being a great performing camera. Imaging performance is our priority, whereas it is a sacrifice in other smart glass platforms. Additionally, we believe there is a massive, nascent market for streaming point of view video, and hence broadcast streaming performance is our other major priority. This is going to happen over wifi and 4G networks and we are going to be prepared with a superior end-to-end solution for streaming HD POV video.
Our unique modular system also allows for expandable battery power. Other smartglasses have extremely limited battery life, and Pivothead SMART's ability to function for an entire workday makes it especially relevant to enterprise applications. The modular design, our disbelief at this time in HUDs, and our focus on content creation instead of content consumption are among three of many more special and unique aspects of our camera.
What's your background, and what inspired you to come up with the idea?
I have lived in the Greater China region (Taiwan, Hong Kong, Shanghai) for 15 years involved in product development and manufacturing for the majority of that time. Since late 2004, I have run a business located in Asia that helped western brands with product design, product development, engineering, quality assurance and manufacturing for consumer optics, consumer electronics, and recreational products. I was fortunate to be able to incubate Pivothead within that structure before it was ready to operate as a standalone business.
The original idea came about as a great tool for law enforcement in terms of liability issues, training applications, and remote tactical command operations. The disruptive nature of that I realized was immense. And then it hit me that the very same product concept actually could be equally as disruptive across numerous industries and applications.
Why Indiegogo?
The mission had four components: Aggrandize our developer network in advance of SMART launch; gain consumer awareness for our brand and our product lines; obtain specific marketing research on our platform so we are better prepared to market it properly upon the real launch; and of course the raising funds is also very helpful as the RD expenditures of developing and launching this is incredible.
Is crowdfunding good for innovation? How so?
Great for innovation. Innovation is usually an iterative process and rarely can be traced back to one eureka moment. Indiegogo and crowd sourcing is great because of all the feedback you get, which just accelerates that iterative process with concrete data. It allows people and small companies to learn from mistakes before actually making them with a launched product. After a hardware platform is launched, mistakes regarding product design and user experience can be impossible to rectify. The period between gen 1 product launch and gen 2 product launch is the graveyard of hardware start up companies. The feedback and insight gained from Indiegogo increases odds for success.
Reactions on IGG so far?
People who spend the time to understand our platform find it amazing. At the moment, while we are reaching out to developers, our offering is pretty complicated to understand so it really takes effort to dive in and understand the details. There is some confusion as well, and the average person doesn't really understand how we are different from say, Google Glass, and/or assume we are just a copycat version of that.
What have you learned from your campaign?
We learned that communication of the key features and advantages of our glasses at launch is going to be essential. We learned that attention spans are really very short and we have seconds to capture their interest – and not much longer to make them fully understand what our product is about. We learned that we need to simplify our message and make more of an emotional connection on the true benefits of our glasses. We learned that we are going to need to clearly communicate our differentiation from other 'smartglasses' out there because we are very different and now we know we can't assume people will know how we are different.
Where do you see wearable tech going in 2014?
Fragmenting. 'Wearable tech' is an inevitable trend that will become pervasive, and hence the strange bedfellows that currently comprise 'wearable tech companies' will end up just being pioneers in their own industries; health, fitness, apparel, watches etc. So as we currently understand the term, the future is as bright as it gets. The term itself, at some point, will likely go the way of the 'horseless carriage'.
The market is becoming increasingly populated, how do you differentiate yourself from the competition and compete with the likes of Google?
It is a good sign that the market is becoming increasingly populated as it portends a boom era ahead.
Google Glass and other smartglasses are designed for content consumption. Pivothead is designed for content creation. Pivothead will produce higher quality video, snap higher quality photos, and will have higher quality streaming capabilities that complement the higher quality camera. Our glasses are for everyone who is interested in a better way to capture and share their first person experiences.
How difficult was the development of a modular Smart Glass device?
Highly complex. Lots of heavy lifting for a start up without a 100 person engineering department. It is a large jigsaw puzzle that requires harmony of solution between software, firmware, optics, imaging, electronics, and mechanical aspects together with fashion, comfort, space maximization, power consumption, and the creation of various styles to accommodate both individual tastes and functionality need variances (i.e. a law enforcement officer will need differently purposed and styled glasses than a doctor, or a mother, or a cyclist).
Are you worried about having enough apps on the Pivothead?
Not really. Pivothead SMART is an intuitive device that will offer a great experience out of the box as both a stand-alone device and when paired together the core Pivothead smartphone/smartwatch app functionality. The majority of users will never need another app outside the Pivothead ecosystem. We are a content creating device and not dependant on functions and content created by external developers, as other smart glasses indeed are.
Our success is not dependant on having hundreds of consumer apps developed just for Pivothead. In the same way that Fitbit and GoPro do not need an external app ecosystem to thrive, we do not either. The difference with the above two mentioned companies is that we allow the option for people or enterprises to adapt and increase functionality through our SDK. And being a big believer in open source and interoperability between devices, it only made sense to open the SDK to ensure our device platform has the flexibility and adaptability to fit many different niche circumstances. I'm excited to see where it goes and how the open development platform contributes to Pivothead's evolution, but have no illusions or aspiration to compete head to head with Google on who is more apt at curating an independent app ecosystem.
Possible business use?
Yes, numerous. Enterprise is a very interesting place for Pivothead SMART as it is widely seen as the first adopter of such technology because of the efficiencies, and hence cost savings, that enterprises can realize to their bottom line immediately. In fact outside of Google (and Pivothead), you see every other smartglass out there focusing on this market.
We are able to work with enterprises through our core enterprise developer network who then in turn adapt our SDK to build niche applications across numerous industries and functionalities. These include sectors such as healthcare, public safety, field service and manufacturing.
Aims for the future?
Innovate the right products at the right time, execute into successful product launch and marketing strategies. Redefine the meaning of the camera.