Internet
Colonial Williamsburg: A historic, immersive, digital world
"The journey must have taken a long time. Did you get sick on the boat?" To my nine-year old self, this seemed a very strange question from the nice American lady in gown and cap, since my journey from the UK had of course been made by plane, and not by boat. When I tried to explain this however, I was met with disbelief so convincing that my young mind began to question itself. This was my first introduction to Colonial Williamsburg, the living-history museum and private foundation in the city of Williamsburg, Virginia that, along with Jamestown and Yorktown, comprise America's Historic Triangle.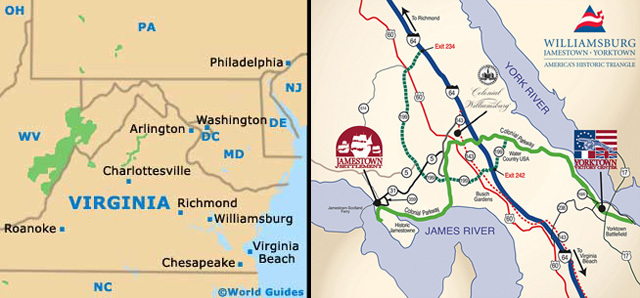 When I returned in 2006 as an adult, Colonial Williamsburg had changed (another thirteen years had gone by after all), but it hadn't lost any of its magic. It helps that it's surrounded by Virginia's beautiful landscape of course, but the real magic of Colonial Williamsburg is in the immersive experience – you're surrounded by restored or re-created buildings celebrating the colonial era that realistically (to my mind) create the atmosphere and the circumstances of 18th-century Americans. You can experience a witch or pirate trial, a ghost walking tour, an evening of colonial dance, enlist in the Continental Army, or attend a play.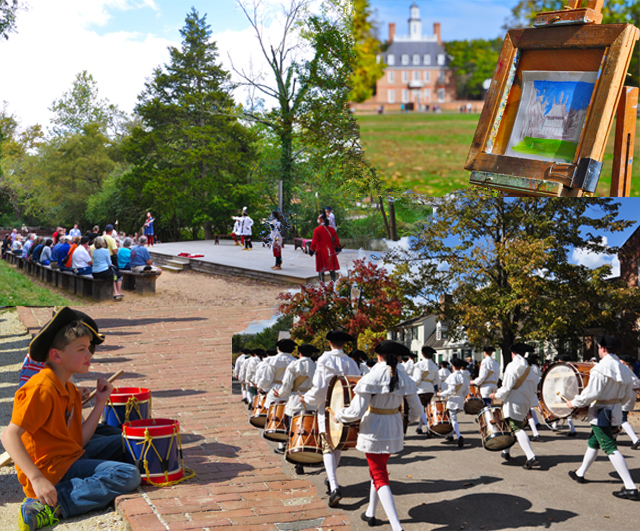 Image credit: Miguel Ortega Restoy

But are experiences like this still relevant to today's digital generation? After two thoroughly enjoyable visits myself, I happily admit to having a soft spot for what was the capital of Colonial Virginia, but I wanted to discover what the foundation was doing to appeal in the digital age; what technologies were being embraced; and how modern technology would affect the magic of a place whose history was its defining feature.
An online spy game to save 1781 Virginia
I was most interested to find out more about the "RevQuest: Save the Revolution!" series, an immersive game created by The Colonial Williamsburg Foundation. The latest episode, "The King's Advance" is the fifth in a series that has been enjoyed by more than 83,000 guests since its debut in 2011. According to figures from earlier this month, nearly 35,000 people have played this year's episode, "RevQuest: The King's Advance".
An interactive spy game, RevQuest features an (optional) online prequel guests can complete before taking part in the onsite version of the game in Colonial Williamsburg itself. The mission? Save Virginia during the British invasion of 1781. Working with Governor Jefferson, General Lafayette, and secret agents working for the Virginia Assembly, you explore the city of Williamsburg to uncover clues, use ciphers based on real Revolutionary-era techniques, and help to keep tabs on Cornwallis.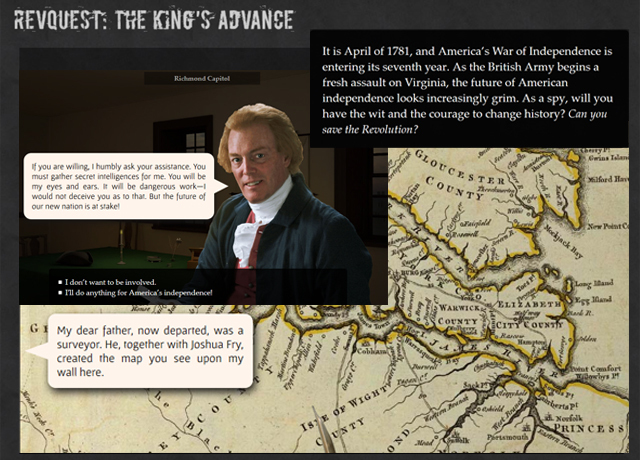 Image credit: Colonial Williamsburg Foundation
The online version is great fun (obviously I had to test it out), and I can imagine would be very popular, particularly with younger visitors (though not exclusively… I'm 31 and thoroughly enjoyed it!) It's a simple point-and-click game, with an inventory, maps, and the handy option to save your progress. Starting out with a plea from Governor Jefferson to "save the revolution", the game allows you to explore historical maps of Williamsburg and Virginia in order to defeat the British, and culminates in getting a "Spy Score and find[ing] out where to pick up a Special Reward when you arrive in Williamsburg".
The first "RevQuest: Save the Revolution!" was launched in 2011, and was conceived, Colonial Williamsburg spokesperson, Joseph Straw tells me, "as a critical way to leverage technology and incorporate it into in a living history experience that is, by nature, anachronistic."
Onsite apps include a 1782 learning tool
RevQuest isn't the only way that The Colonial Williamsburg Foundation is bringing the past up to date. The Foundation has launched a number of apps, one of which is the Colonial Williamsburg Explorer app. Available for free for iPhone and Android devices, it provides event information and times, background information on "The Revolutionary City", and walking directions to historic sites and attractions. There is also the Daily Dispatch for iPhone, which offers "four daily features - Word of the Day, Photo of the Day, Fact of the Day, and Today in the 1770s", and "Hotch Potch" (iPad), a card game for children based on playing cards that first appeared in 1782, that aimed to "help 18th-century boys and girls learn the letters of the alphabet."
And that's not all. Straw tells me that Colonial Williamsburg is "developing a new, comprehensive strategy for our online presence that will offer guests a seamless experience across platforms and from a single domain, whether they want to plan a trip, find their way around the Historic Area, book a dining reservation, shop products or write a school paper about the American Revolution. Our goal is to create a user-friendly experience that reflects the varied, fun experience we offer guests, from entertainment to hospitality, dining, and educational programming." This new presence will begin appearing by early 2016.
A 3D games engine brings history to life
The Colonial Williamsburg website itself is a font of information, and currently offers an 'online tour', with work also progressing on 'Virtual Williamsburg' – a way to experience the way Williamsburg was on May 15th 1776 – using three-dimensional game engine, Unity. The real Williamsburg incorporates "87 structures, 21 of which have interiors, and 11 are modeled to represent multiple periods. The main area covers about an acre, but many buildings extend outside that." Straw says the team is "still 'building' the [virtual] city".

Image credit: Miguel Ortega Restoy; Colonial Williamsburg Foundation
Virtual Williamsburg enables users to experience walking down the street and explore inside buildings, whilst being able to call up further information about specific locations and objects. "In future we envision a far more interactive experience in which users will connect with web content, and video of real actors in virtual space. It is also planned that Virtual Williamsburg will run in a realtime 3D immersive virtual environment through the use of optical enhancement such as Occulus Rift", Straw adds.
Virtual Reality and other 2016 moves
This would bring Colonial Williamsburg bang into the digital age, after all, Virtual Reality has been tipped as one of the next 'big things'. But some critics argue that the ability to visit tourist attractions 'virtually' will stop them visiting in reality, so is The Foundation worried about this? It seems not.
"Though counterintuitive, research shows that virtualization of historic sites actually encourages visitation by those who experience the space virtually", Straw explains. "This argument is much like the one put forth against high content websites when they were first published online. Many museums thought that people would stop using them if content was given away free. Now there is a realization that online is only one way to access data, and by doing so users are making themselves more familiar with the institution, and thereby more likely to visit."
Part of the magic of Colonial Williamsburg is in the immersive experience of being 'part of history' and feeling almost as though you've travelled back in time. Does offering interactive games, apps virtual tours and the like, detract from that historical experience, or does it add to it? Having completed the current online RevQuest game I will confess that I wish I had a trip to Colonial Williamsburg planned so that I could continue my mission (and claim my prize!). So I agree with Straw when he says that since the add-ons are just an option, not an obligation, guests really get the best of both worlds (pun intended).
After all, attractions today "must meet guests where they are and on their own terms, so digital and mobile options are critical if we hope to retain guests and attract new ones. Colonial Williamsburg's "crown jewels," its historical sites and artifacts; a dedicated staff of interpreters, tradespeople, conservators, curators; world-class museums, dining and hospitality will remain. However we must provide ways for as many people as possible to access the experience. And increasingly, consumers expect the digital element."
At the end of our email ping-pong, Straw tells me of the (many) plans that The Colonial Williamsburg Foundation has. From further excavation and reconstruction, to George Washington's "It Starts Here" 2016 Campaign, to the "Let Freedom Ring" Challenge, The Foundation hope we "stay tuned to see the new ways we are leveraging technology to enrich our guest experience, and join us here. The ideals enshrined here 240 years ago in the Virginia Declaration of Rights echo not only in the US Declaration of Independence and Constitution, but in the laws of democratic nations the world over and in the U.N. Universal Declaration of Human Rights. It started here. And Colonial Williamsburg offers a one-of-a kind experience from the immersive, hands-on experience of our restored Historic Area to our world-class museums, hotels, golf courses and spa, all less than three hours' drive from Washington, D.C. Stay and make some history!"
With an offer like that, who can refuse? Now… where's my credit card….