Wireless Technologies
C-Suite Talk Fav Tech: Paul Black, sales-i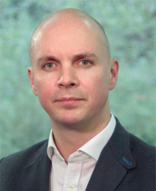 Name: Paul Black
Job title: CEO
Company: sales-i
Industry: Business Intelligence, SaaS
Location: Solihull, UK
Years' of experience: Nearly 20
What is your favourite personal gadget?
As an avid race car driver, the MoTeC Dash Logger is a personal favourite of mine – it's a gadget which collects and stores all of the key data points around my race performance, including lap times, max speeds, and fuel usage. Come to think of it, it's not too dissimilar from our product, sales-i, which tracks and analyses sales performance.
Do you have a favourite piece of personal software?
Control4 home automation software. I'm a big fan of connected devices and love the idea of having a 'smart home'. Control4 allows me to automate my home entertainment, security, lighting, and more – all from a mobile device.
What was the first piece of technology you got really excited about?
It's got to be the Atari 2600, also known as the "Woody". It emerged as one of the first home video games consoles and completely disrupted the traditional arcade industry. The thought of playing classic arcade games at home was very exciting to me at the time!
What device improves your life most at work?
I couldn't work as well without my iPad Pro. With such a busy schedule, the ability to access a powerful tablet that contains all my important apps and files at a moment's notice is simply invaluable. With the addition of a smart keyboard and pen, there's not much that makes it different from having a full-sized PC in your bag.
What software keeps you most productive at work?
OneNote is great for keeping track of all kinds of information in a fast-paced company environment – anything from quick ideas and brainstorm sessions to detailed meeting notes and performance charts. I also keep many connected devices around me at all times – phones, tablets, laptops – just in case I need to access information on the web quickly.
Is there any technology that has become extinct that you would like to resurrect?
Back in the early 1980s, electronic table top games were all the rage – Astrowars by Grandstand (1981) was a personal favourite. Unfortunately, these types of games went out of style a long time ago. You can get Astrowars on your phone, but it is not the same – I'd like to see it brought back in its full form!
Is there any technology you would personally recommend that you don't think enough people know about? (Hardware or software, work or personal)
I would recommend any kind of home automation technology, whether it's for security, energy, or entertainment. The Internet of Things is bringing our physical and digital worlds ever closer, and our lives are becoming easier as a result. I think it's time for more people to take advantage of it.
Do you think anything about your personal use of tech would surprise your colleagues?
The gang at sales-i know that I'm a proud technology fan. You can see it from the way our office has been designed – we've even got a classic Space Invaders arcade machine! Having said that, when I meet new people they are often surprised at my use and knowledge of different technologies.