Mobile Applications
Crowdsourcing Innovation: Leke Babalola, CEO of E-Beeze
Crowdfunding sites are offering a new path for inventors with original ideas. We talk to inventors looking to gain the public's favour...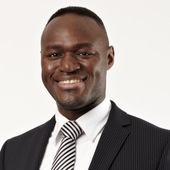 Name: Leke Babalola
Job title: CEO
Organisation: E-beeze
Location: London, UK
Product: SignTech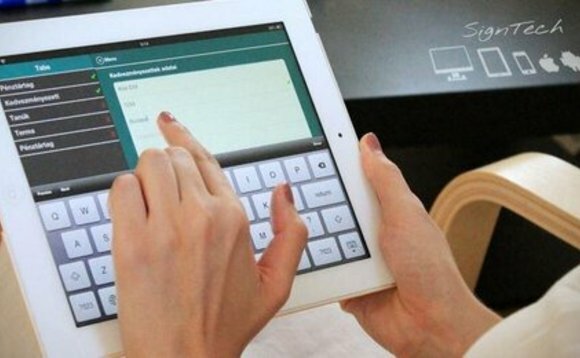 What it does & how it works:
Sign Tech provides form digitalisation service for companies, where the digitalised forms can be completed and signed using any mobile or tablet devices from anywhere at anytime, and integrated to the internal databases.
What makes it special:
Sign Tech helps companies to manage easier and faster their internal forms, in a simple and natural way to speed up their processes and reduce paper usage both from the company and the customer perspectives. We work closely with our customers in order to understand their organisation and deliver a tailored solution to their specific requirements. It saves money and is environmentally friendly at the same time.
What's your background, and what inspired you to come up with the idea?
My background is innovation and financial services programme management.
Our first major mobile app release was the London 2012 Spogger App, which was positively compared to the official Olympic app and featured in the London Metro newspaper advert. This gave us a boost in confidence and a general feel good factor considering we did this with limited resources. Following that success we embarked on what appeared to be a minor project – creating a paperless forms submission app for the Financial Ombudsman Service – Complaints App. This app was released as a pilot in Q4 2012 for approximately 8 months. Following the success of it there was demand and a definite need to help companies go paperless, therefore we embarked on creating the SignTech Forms paperless solution. The platform significantly reduces the cost and time to go paperless by over 90% in both cases, at the same time it has an extremely positive effect on the environment by reducing the need for paper on a large scale.
Why Kickstarter?
We wanted to raise money and awareness by approaching the general public.
Is Crowdfunding good for innovation? How so?
I think so, it allows innovators to fund the ideas using public support and without having to jump through unreasonable commercial barriers to get started.
Why do you think your campaign fell short of its goal?
Advance marketing preparation and consumers and also creating a consumers specific rewards.
What have you learned from your campaign?
Below are the following things we would do differently: Personal emails to contacts, promotional crowdfunding sites, bloggers to promote and ask for help, infographics and press releases, and get help from Kickstarter staff.
Is the completely paperless office a realistically achievable goal, and if so, how far away are we from it?
The paperless office is an achievable goal, as we consider it will make paper redundant for routine tasks. Although the adoption of personal computers has made this goal more achievable, it has yet to become reality for most offices. This model will lead to significant cost savings, less clutter, easier information sharing, increased productivity and reduced environmental impact.
How environmentally conscious is your company?
Yes we are very environmentally conscious as we hardly use printers and our CEO has moved towards using his iPad and stylus 100% of the time, hence fully paperless. This is something that is being encouraged throughout the organisation.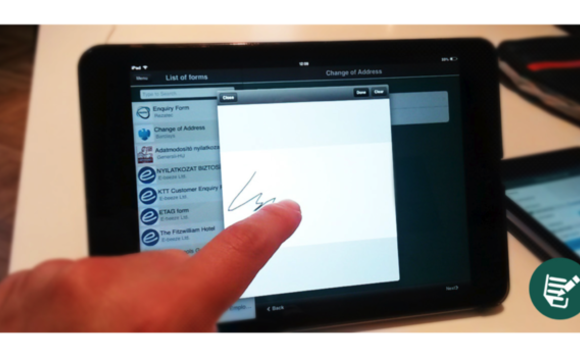 What are the legal considerations around digital signing?
Currently using the SignTech app is actually legally binding because the user has to 'draw' their signature in the same way as they would using paper. The system has been created to reduce the opportunities to simply include an existing signature from one form to another – the user has to sign each form individually. Using the verification stamp service, companies and users/customers can verify authenticity from both sides.
Possible business use/advantage?
The traditional office used to consist of paper-based filing systems that included filling cabinets, folders, shelves, and a variety of other storage solutions, all of which take up considerable space.
Key benefits/advantages include: FTE savings, Empowered customers, End to End process efficiency, Reduced paper related costs (capture, storage, retrieval and destruction), Reduced processing errors, and better environmental footprint.
Aims for the future?
Making SignTech the global standard for paperless solutions! Having the SignTech app available on every mobile device as one of the default applications.