Human Resources
Typical 24: Andy Stevens, SYZYGY Group
IDG Connect is looking to speak to IT, business and marketing professionals across the spectrum to discover more about their very different, typical working days…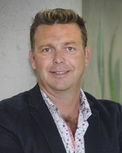 Name: Andy Stevens
Job title: COO
Company: SYZYGY Group
Location: London, UK
Years' experience: 20 years
1. What time do you reach the office each day?
The 21st century workplace and work paradigm is so very different from when I first began my career. With an iPad, an iPhone and a MacBook I can always be on; can work 24/7 and have no need for an office base as such. That said, my day almost always commences the same way, up at 6am, check my emails and diary, spend some valuable time with the family including breakfast and school drop off before starting work properly. This sometimes means heading into one of our offices in London, attending a client meeting, spending time in Soho House, taking a flight to one of our international clients or offices, or simply spending the morning in my office at home.
2. Is your job varied?
Totally. And that's why I love it so much. SYZYGY has nine offices around the world, four brands to oversee, a whole range of products and services and such an impressive mix of staff, clients and suppliers that I rarely do the same thing twice. I also find I can utilise travel time to and from clients more productively. There are huge upsides, improved productivity, increased flexibility and cost efficiency at a business level, whilst personally, I'm more relaxed and generally happier.
3. Is your job creative?
My job is creative in the sense that I always need to be thinking out of the box. If the company did the same thing day in, day out with no fresh ideas, we'd never evolve and grow.
4. What do you spend the majority of your time doing?
I'm not sure that there is one thing that I take more time on than others, as mentioned above, it's the variety that I love. I could spend time with one of the business unit's MDs discussing their business, their opportunities and formalising strategies which will help them deliver, have lunch with a client discussing their key business challenges and how digital will help them solve them, attend a finance meeting discussing our latest forecasts and results, or listen to the latest TED or webinar or attend a seminar from an interesting supplier.
5. Do you personalise your desk?
I am a hoarder. I keep niknaks, books, tit and tat collected over the last 20 years or so. My desk was as personalised as you could get! But recently I became even more portable so all the personal stuff is now in a box somewhere in our Hatton Garden office and I no longer have my own desk.
6. Would you describe yourself as creative?
Yes. It's what I live, eat and breathe.
7. Do you have any quirky daily rituals?
They're not quirky to me! I guess I'd have to say every morning before I start work for the day, I check my emails and diary and always spend time with the family.
8. Do you tend to work on your own or with colleagues?
My choice would be with others. Feeding off each other and challenging each other is how we grow as individuals.
9. How many hours on average do you work a day?
I'm always working 24/7. Just ask my wife! With mobile, internet-enabled devices it's impossible for me to switch off.
10. Roughly how much time do you spend each day on email? Taking calls? In meetings?
Around 60-70 per cent of the day is spent on these activities.
11. Do you use social media much for work?
I used to more than I do now. LinkedIn, yammer, Facebook were all part of my daily activities. It's much less now however simply because I don't get the time.
12. What do you enjoy most about your work?
Team growing. Learning. Mentoring. Making a difference.
13. What type of music (if any) do you listen to at work?
None. Aha - Take On Me has been my ring tone for as long as I can remember though...
14. What do you do for lunch?
I either have it at my desk - a chicken escalope sandwich, or in a restaurant with a client and an amazing bottle of wine, or with staff chewing the fat over a beer.
15. Do you socialise with work colleagues?
Unfortunately a lot less these days. With my management teams yes, but I don't want to dampen the spirits of the younger staff - I'm too old for that now.
16. Are there any tasks (through your career) you've been especially glad to get rid of?
When someone else bought the toilet paper for the first time I was delighted. A sure sign the business was growing and our team was expanding.
17. What is your last task of your day?
Saying goodnight to my children, checking emails one last time, then heading to bed.
18. How do you like to relax after work?
I don't think I have an 'after work' but I have things that can take my mind off it such as football (watching and playing), eating and drinking out and right now The Sopranos!
19. Do you keep checking email through the evening?
Yes.
20. Do you take work projects home with you?
Yes.
21. What would you say to your 20-year old self?
Andy, you are one lucky man!
22. If you could try out any job for a day, what would you choose?
Football manager, preferably England or Liverpool. Like most football fans I believe I could do a great job (possibly even better than the incumbent!) I think I'd make the right decisions for the team and would welcome the opportunity to enjoy my favourite past-time 365 days of the year!
23. What device did you use to answer these questions?
iPad mini, at 10:30pm, on holiday! Doh!
24. Do you use your own personal device for work?
No, I use my work device for personal use.