Human Resources
Millennials talk careers: Scott Marshall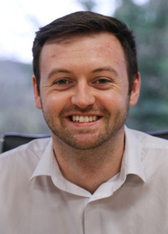 Name: Scott Marshall
Age: 25
Education: Degree in Business Management
Current role: Business analyst at MCSA Group
Ideal role: Business analyst
Are the stereotypes about millennials true?
Millennials have sometimes received bad press, with our generation being classed as job hoppers, reliant on social media, bad communicators and possessing high expectation for little input. Personally, I think most of these assumptions are incorrect – here's why:
Am I entitled? I don't believe so, I'm fully aware that I need to work hard if I am going to progress in my career
'Job – hoppers' – Not in my case, I have had one job since leaving university, I'm enjoying the work here, prospects for personal growth look good, and so I have no plans to move on. When I talk to my parents they say they had very similar thoughts when they started work so in my view it's more to do with the opportunity in front of me - rather than any particular stereotype of younger people.
'Work to live' – the most important thing for me is getting the right balance between work and being able to have a good social life as well
What benefits most attract you to a new position?
The opportunity to progress
Working in the dynamic IT industry, at MCSA Group
Financial incentive
Positive attitude to change
In the long term which of the following is most important to you? (Please explain why?)
I couldn't pick one – all of the following are of equal importance to me
Career development – an opportunity to get involved in projects, systems development, access to senior managers and to influence areas of work I am involved in – essentially things that make a difference to the way the company operates.
Work/ life balance
Rewards package - salary
What do you think most companies are getting wrong when hiring/ retaining younger workers?
At MCSA, we have a very positive history of staff retention – I am happy here so I would look at this in terms of what we do well
The description of what I would be involved in was accurate, the role wasn't oversold
The team here took an active interest in what I did and my thoughts about the work I'm involved in.
In the early part of my employment, I was given tasks and projects that allowed me to develop my understanding of what the company does. My role now means that I have to work in many different areas of the company - so those initial projects proved to be very valuable.
Looking back, is there anything you'd change about the route you took to your current career?
So far no, my first job out of university has gone very well. I have progressed in the company and feel like I'm a valued member of the team.