Security
Crowdsourcing Innovation: Chace Hatcher, CEO of Diamond Fortress
Crowdfunding sites are offering a new path for inventors with original ideas. We talk to inventors looking to gain the public's favour with something new to offer. Is this a business of the future?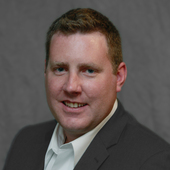 Name: Chace Hatcher
Job title: CEO
Organisation: Diamond Fortress Technologies
Location: Birmingham, Alabama
Product: Onyx patented biometric authentication software.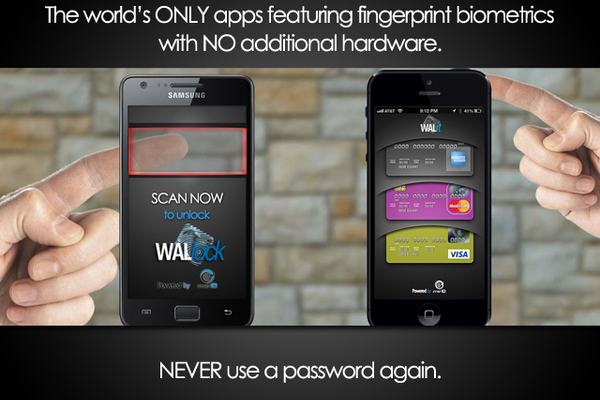 What it does & How it works:
Onyx is a software-based authentication solution that uses a mobile device's camera to capture and identify a user's unique fingerprint. Onyx doesn't require additional hardware, and forever eliminates the need to remember or store passwords and PINs. Our mission is to bring fundamental change in the way businesses and users interact on mobile devices, where an ever-growing portion of global users are accessing data and transacting business. We give businesses more flexibility in delivering their data, products and services, while providing their customers with a game-changing combination of increased security and convenience.
What makes it special:
Onyx finally delivers a biometric authentication solution that is reliable, secure and portable. This eliminates the need for bulky, immovable, and expensive purpose-built hardware.
Accuracy: The high res images we capture from a mobile devices' camera are "normalized" with our software resulting in more accurate fingerprint rendering and identification. Touch-based or capacitive authentication solutions are far less accurate due to inherent physical limitations, i.e., their vulnerability to wear and tear, which makes them less sensitive to the touch.
Our front end "capture device" - The sensors/cameras that are used in phones contain durable, high-res lenses. As manufacturers iterate and improve their technology, they are improving ours!
Faster, Broader Deployment: unlike the more common hardware solutions, ours is entirely software-based, which gives us the ability to deploy Onyx on any mobile device that has a rear-facing camera faster than those that are hardware-based.
Integration: Onyx can be quickly and easily integrated into a broad array system. Since it is software, any customization can be done on-the-fly without any form factor redesign.
Upgradeability: Our ability to push out over-air upgrades, fixes, and updates, enables us to continually improve the user experience and "future proof" our technology.
What's your background, and what inspired you to come up with the idea?
I'm a tech and financial entrepreneur. Before starting Diamond Fortress I was running a financial advisory firm when a client was looking to develop a medical records system for physicians. The idea was to authenticate who and when records were being updated. From this, we began thinking of different approaches to securing and authenticating online transactions.
It soon became clear that biometric authentication was the wave of the future. We licensed biometric technology from a company in Huntsville and began developing it for mobile devices. With Onyx our goal is to put control back in the hands of users.
Why Indiegogo?
Unlike other crowd sourcing sites, Indiegogo accepted a broader range of technology projects. Plus, with Indiegogo you're able to receive funds even if you don't meet your goal. It was a positive experience as it exposed Diamond Fortress and our technology beyond the engineers, CTOs, and hard core tech professionals who make up our core audience.
Is Crowdfunding good for innovation? How so?
Crowdfunding seems to be more effective for ideas that are more accessible and easily understood. It's not as well-suited for ideas that require more of a "deep dive" to explain...or, are simply not obviously "sexy."
Why do you think your IGG campaign fell short of your target?
Crowdfunding investors are looking to latch onto the next big indie flick, social network, video game or "cool" gizmo -- things with broader pop culture appeal.
People tend to look for things they're passionate about; People are concerned about identify theft, but they're not passionate about it. When I show people how you can use your rear-facing camera to authenticate themselves on their phone, you don't always get that "aha moment." Device engineers, CIOs at major organizations, and those tasked with high level security at major institutions get it and understand how hard it is to do.
Is taking a picture a reliable way of securing devices? What if your finger is dirty or has a cut/scratch etc?
Yes. For 100 plus years fingerprints have been the most widely used means of identifying people. This, combined with the reliability of our fingerprint capture, makes Onyx a uniquely secure means of safeguarding one's device and one's personal data.
If your finger is dirty or it has a scratch, Onyx will still capture your fingerprint. Our software compensates for distortion by allowing adjustments in tolerance levels: if by default we're scanning 100 data points, we can lower it and still get a reliable match. Also, bear in mind that a camera produces a far higher resolution image than does a capacitive sensor, which as I've mentioned previously is subject to inherent physical limitations.
What have been the biggest challenges in developing the technology, and why have the biggest companies struggled to introduce it to wide audiences?
Normalizing the image is a very difficult technical challenge. The combination of high res lenses and ultra-sensitive capture software provides more data on each fingerprint. But with more data comes more noise. Getting that out and leaving what we need is the hard part.
We also wanted to make sure that we could add custom features and an enhanced user experience. Many clients have different needs and will use Onyx for a variety of different applications. Developers and manufacturers looking to incorporate biometric authentication into their devices can easily integrate Onyx without having to incur the expense of developing purpose-built hardware and concerning themselves with form factor redesigns - which can be prohibitive barriers.
Another barrier is the limitation of prevailing authentication schemes and the frustrations they cause users. The ability to be authenticated without having to touch or press something, removes the physical aspect, dramatically improving reliability and the user experience. It is also a much more sanitary solution when you consider how many people might touch a sensor over the course of normal use. In moving from authentication to "recognition", we feel we've tackled the last major barrier
Will biometrics become more integral to our daily lives as time goes on? How so?
The recent Tumblr incident is just the latest reminder that if one of your passwords hasn't already been stolen -- no matter how long or complex -- eventually it will be. The problem is that we each have multiple online accounts. But rather than have passwords and PINS acting as our passwords...doesn't it make a lot more sense to have our actual fingerprints to identify ourselves? You never lose it, you don't forget it, and you only need one… but can utilize up to 10.Our technology is based on a simple proposition: the only way you can get in is if you ARE you. The user is in effect the "key"...inside that box/phone is the encryption key, once that match is confirmed, the encryption key is let go. What's more, fingerprints aren't subject to brute force attack.
Biometrics have been around for a long time, why haven't they been used more widely in everyday situations before?
I mentioned several key barriers, from price to technical limitations. There were other important impediments, from system-wide inefficiencies, to data vulnerabilities to the lack of portability. In the past you needed a central database where someone other than you stored your biometric data. In pre-internet days this would be time-consuming and onerous. While the internet made it easier, personal data could be compromised in transmission, and data housed on premises or in the cloud could be breached. Previously, purpose-built hardware-based systems lacked portability. With the emergence of mobile devices, people already have the collection device, and it is, by definition, extremely portable.
Possible business use for the product?
Onyx ought to be a fundamental component in all mobile-based business to business or business to consumer or personal interactions. Other uses include facility access, online banking, online purchasing, accessing company data or medical records...and more. In other words, Onyx plays a central role anywhere you have to assert your identity.
Aims for the future?
Our goal is to be unobtrusively ubiquitous. We want to quietly work behind the scenes to support secure, frictionless, anytime/anywhere authentication. In sum, to be a disruptive force in the biometric industry...and emerge as the de facto means of proving you are who you say you are.