Software & Web Development
Typical 24: Le-roy Staines, Technical Director/Founder, TIMEDOCK
IDG Connect is looking to speak to IT, business and marketing professionals across the spectrum to discover more about their very different, typical working days…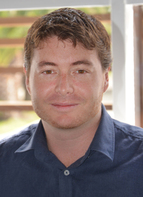 Name: Le-roy Staines
Job title: Technical Director / Founder
Company: TIMEDOCK
Location: New Zealand, Auckland
Years' experience: 10
1. What time do you reach the office each day?
Any time between 7am and 4pm. I often switch between morning, afternoon and evening shifts, partly due to time zone differences with key customers and also I get my best work done at night with less distractions.
2. Is your job varied?
Very! My week can consist of software development (web-based, Android, iPhone) as well as graphic design, usability design, product development (i.e. our TimeTablet®) and much more!
3. Is your job creative?
Extremely. And that is what I love. I love creating and inventing better solutions to existing problems and challenges.
4. What do you spend the majority of your time doing?
Googling! Well, not quite. Honestly; programming and web designing.
5. Do you personalise your desk?
Sure. I have all sorts of clutter to personalise it! About 15 Android phones for starters along with my four monitors. Actually I'm more one to personalise my office. For example I have a cast iron deer stag's head on the wall!
6. Would you describe yourself as creative?
Absolutely!
7. Do you have any quirky daily rituals?
Not really. The beauty of what I do means every day is different and I think that reflects in my lack of monotonous daily rituals!
8. Do you tend to work on your own or with colleagues?
Typically on my own. Working with others tends to frustrate me. But I am more than happy to have others working for me, rather than with me. That being said I have no problem with socialising with others! –in case that's the next question J
9. How many hours on average do you work a day?
12 hours
10. Roughly how much time do you spend each day on email? Taking calls? In meetings?
3 to 4 hours
11. Do you use social media much for work?
A little LinkedIn but not much really.
12. What do you enjoy most about your work?
That I can create and invent to my heart's content!
13. What type of music (if any) do you listen to at work?
All sorts of embarrassing titles! Some rock and hip hop but a lot of movie theme songs and instrumentals (i.e. orchestra) that motivate me.
14. What do you do for lunch?
Go for a walk to the sushi place. I like to get out of the office for a break when I eat.
15. Do you socialise with work colleagues?
All the time; who doesn't!?
16. Are there any tasks (through your career) you've been especially glad to get rid of?
Any administrative tasks I can shed adds delight to my day.
17. What is your last task of your day?
Check analytics, stats, emails, support questions one last time and sit and admire what I've done for that day for a few minutes.
18. How do you like to relax after work?
By taking my 8 month daughter outside to have a look at how our veggie garden is doing.
19. Do you keep checking email through the evening?
Sometimes but I try not to!
20. Do you take work projects home with you?
I used to but not anymore. It's better for your mental health to switch off for the day and spend some time for yourself and your family.
21. What would you say to your 20-year old self?
Absolutely nothing in case I would risk changing my future self. I love where I am in life and what I do. I wouldn't change it for the world.
22. If you could try out any job for a day, what would you choose?
King crab fishing. I love seafood and physical work and have a passion for the outdoors and trying new things. It seems fitting.
23. What device did you use to answer these questions?
My custom-built desktop PC.
24. Do you use your own personal device for work?
Every device I own is a work device. We don't even have a TV at home let alone my own devices! –lol.