Technology Planning and Analysis
C-Suite Talk Fav Tech: Tony Pearce, gamesgrabr and GRABR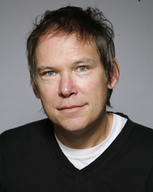 Name: Tony Pearce
Job title: CEO and founder
Company: gamesgrabr and GRABR
Industry: Tech
Location: London, UK
Years of experience: 25
What is your favourite personal gadget?
Hue light bulbs. [It has] amazing lighting effects, you can turn your living room into a night club with one push of a button.
Do you have a favourite piece of personal software?
TripIt. When you travel a lot this app stores all your travel info into one handy place. All your flights, hotels and even restaurant bookings are easy to find on this app.
What was the first piece of technology you got really excited about?
Amiga CD 32 for video games. This is what got me into games. I've lost a big part of my life thanks to Amiga…but it was worth it!
What device improves your life most at work?
iPhone. How can anyone live without a smart phone anymore?
What software keeps you most productive at work?
I like to make notes otherwise I forget everything. I recently came across an app called Any.Do. This is the [simplest] note taking app ever but works brilliantly.
Is there any technology that has become extinct that you would like to resurrect?
DeLorean car… come on who would not want a new one of these? Design way ahead of its time, plus it takes you back to the future, now that's good tech.
Is there any technology you would personally recommend that you don't think enough people know about? (Hardware or software, work or personal.)
gamesGRABR :-) quite simply the best social network for gamers.
Do you think anything about your personal use of tech would surprise your colleagues?
I can type with my eyes closed.