Human Resources
C-Suite Career Advice: Tim Moylan, President, Asia-Pacific, Infor
We ask industry leading C-suite professionals for their expert career advice...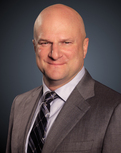 Name: Tim Moylan
Company: Infor
Job Title: President, Asia-Pacific
Location: Singapore
What was the most valuable piece of career advice that you received?
Pursue something that one truly enjoys, and that one is passionate about.
What advice would you give to someone starting their career in the tech industry?
Take the time to learn about the industry, invest in your knowledge and build as big a network as possible. Be prepared to take risks and accept making mistakes along the way. In making mistakes, learn from them and people will respect you for that.
I believe one is never too young, never too old, this is not an ageist industry. Never be fearful to put forward an idea, an innovation. Be persistent, and don't be hampered by setbacks. If you have good ideas and you are prepared to work hard, you will be successful.
What tips would you give to someone aiming for a c-level position?
Push hard to be successful in every role that you take on.
Be a leader, so don't be afraid to articulate your views and perspectives. But learn to do this in a non-confronting way.
If you want a top level position, you have got to be prepared to work in different markets, and you must be prepared for the fact that education should be a constant in your life - defining and refining your thinking.
Lastly, seek out mentors, people who have been there and done that, to help you get to where you want to be. You may have to go outside of your comfort zone and meet people in the industry that aren't in your immediate sphere of influence, so be prepared to deal with new situations as well.
Are you particularly proud of any career advice that you've given or the career route/development of anyone you've mentored?
I don't want to short change anyone else's hard work in establishing their own success but a theme I am proud of in discussions is to embrace change - it is the one constant in the industry. Adaptability is key - if one is uncomfortable with change, one is not going to make it. Especially if one aspires to be a leader, one has got to have the capacity to embrace change. People with whom I have discussed this concept, are today very successful.