Mobile Applications
Crowdsourcing Innovation: Ray Fischer & Waiman Yeung, Co-Founders of MomentumLabs
Crowdfunding sites are offering a new path for inventors with original ideas. We talk to inventors looking to gain the public's favour...
Name: Ray Fischer & Waiman Yeung
Job title: Co-Founders
Organisation: MomentumLabs LLC
Location: Athens, Ohio
Product: Moment Smartwatch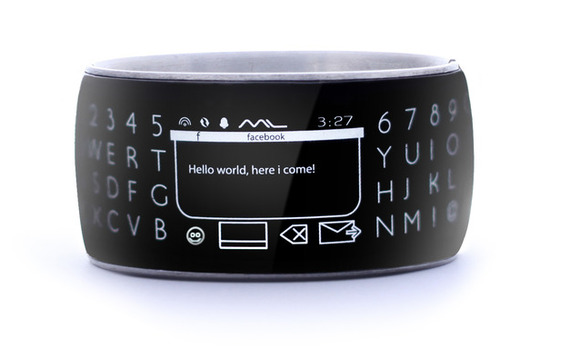 What it does & how it works:
A wraparound smartwatch.
What makes it special?
30 day battery, expandable hardware, full QWERTY keyboard, 360° touch surface.
What's your background, and what inspired you to come up with the idea?
Momentum Labs is a startup company based in Athens, Ohio with a design center in Hong Kong. Ray is an engineer with a background in electronic hardware/software design and development and Waiman's background is in industrial design and manufacturing. We all have histories of many successful years in product design and manufacturing and know what it takes to make a successful product and more importantly, we all have experience in producing quality products.
We are tired of calculator watches, we want to create something that really looks smart, something that belongs to the future. We share a strong commitment and belief in this product.
Why Kickstarter?
An exceptional platform for start-up companies like us. It is the easiest way to show our works to the world.
Is Crowdfunding good for innovation? How so?
Yes, it helps creators to fund the project without going through the traditional painful funding process.
Reactions on KS so far?
It is excellent!! We were already at 300% of our goal with 9 more days to go!
What have you learned from your campaign?
Digital marketing is not as easy as we expected. On the other hand, a good product will sell anyway.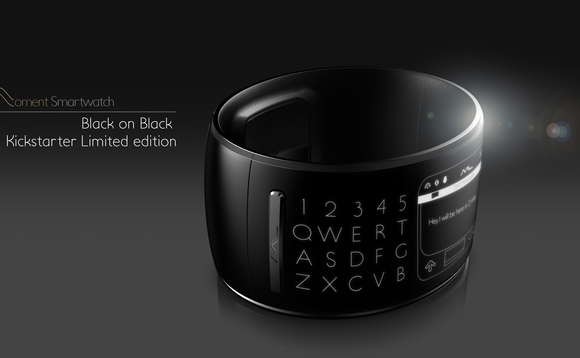 Your watch is a very different design to most smartwatches – why have you taken such a radical approach?
We want to differentiate our customers with the other smartwatch users. We want people to come up to our customers and ask, "What is that on your wrist? It looks very nice". And suddenly, mid-sentence, the band on your wrist lights up to a surprised 'wow'. We want the 'wow'.
All smartwatches are designed for men, we want something that looks cool to women as well, a unisex design.
Beecham Research recently said Wearable Tech needs to collaborate with the fashion industry more in order for the industry to really take off – what do you think?
That is our number one goal. It is not just a watch, it is part of your personal statement. We believe anything on wearable tech, not just the watch, has to be extremely fashionable.
How do you see people using your watch, and what sort of watch-apps are people developing?
We are the only smartwatch on the market offering the 360 degree interface and expandable hardware, the potential is unlimited.
We have big plans for the future and some of it will come from our customers. For example, we've built a 360 degree touch interface into the watch and that gives us a lot of potential that no one else in the market can match. We have a few ideas we are developing and we'll release these with the first release of the watch. We will also have software and hardware development kits available for creative developers so that they can implement their vision too.
Possible business use/advantage?
Using the Moment to control a PowerPoint presentation is one of the business features that we came up.
Aims for the future?
We are changing the way of how people thinks about smartwatches.