Wireless Technologies
C-suite talk fav tech: Caroline Serfass, High Tech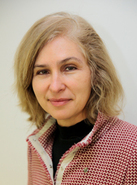 Name: Caroline Serfass
Job title: Senior Vice President IT
Company: Canon EMEA
Industry: High Tech
Location: London, UK
Years' of experience: 20+
What is your favourite personal gadget?
Without a doubt, I'd have to say my iPhone. It's a great gadget and I always have it with me to keep track of my professional and personal life. I'm regularly travelling, so it helps me stay on top of emails and ensures I'm easily reachable for my team. I use several productivity apps on it, as well as recording meetings, notes and creating reminders. I also regularly read the books and magazines I normally read on my iPad, as well as listen to and watch podcasts, videos and movies, as they are also available on my iPhone and come in handy in some situations.
Do you have a favourite piece of personal software?
Probably right now the Duolingo app. I enjoy travelling and have recently set myself a challenge to learn Spanish in preparation for a holiday. We live in exciting times where technology can provide us with a solid support to learn new skills for free. The quality of the app is really impressive and I've already made great progress.
What was the first piece of technology you got really excited about?
I was really excited when Sony launched its Walkman. Music is always something I've loved and having a portable player was a revolution for me, especially during my running. It changed the way I approached music – having the ability to carry and listen to my favourite tapes anywhere was brilliant.
What device improves your life most at work?
My laptop is fundamental to my working life. Working with colleagues across EMEA, portability and connectivity are both really important to me. Via a laptop, I can seamlessly Skype colleagues, check emails, edit documents, securely access company applications and the Internet, wherever and whenever I need.
What software keeps you most productive at work?
This would have to be the Outlook integrated collaboration suite. It's very intuitive at organising my email flow, creating to-do-lists, managing/sharing my diary, as well integrating with Instant Messaging, One Drive storage in the Cloud and Yammer, our internal social platform. All of this is available on multiple devices from anywhere, meaning I use all of these multiple times a day.
Is there any technology that has become extinct that you would like to resurrect?
There are so many exciting new technology trends emerging every day that are surpassing previous technologies. I'm more interested to see what will be brought to market in the next few years.
Is there any technology you would personally recommend that you don't think enough people know about? (Hardware or software, work or personal)
I'd recommend the native Notes app on my iPhone/iPad. It's a really useful app I use to write down all my thoughts and that automatically synchronises with all my other connected devices. It's a life changer and helps me keep track of any ideas I have during the day and lets me take notes from meetings and conversations.
Do you think anything about your personal use of tech would surprise your colleagues?
I think my colleagues would be most surprised by the fact that I'm not a particularly early adopter of new technology, despite working in the industry!