Business Technology Optimization
C-Suite Talk Fav Tech: Karl Mendez, CWCS Managed Hosting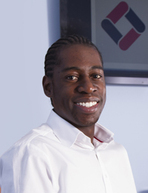 Name: Karl Mendez
Job title: Managing Director
Company: CWCS Managed Hosting
Industry: Hosting
Location: Nottingham, UK
Years of experience: 15
What is your favourite personal gadget?
iPod Touch. Although my phone stores a selection of music, I believe there is still a place for a portable device dedicated to entertainment, without the potential disruption of text messages and phone calls. I go for a walk in the morning before my day starts, so I use my iPod Touch to listen to a variety of music and podcasts depending on how I am feeling.
Do you have a favourite piece of personal software?
I rely on Smartsheet a lot. It enables me to manage projects and assign activities to employees as well as invite external partners and clients to collaborate. The great thing about it is that I can see a project's tasks, files, appointments and progress all in one place, which is a huge time saver. The spreadsheet-style user interface makes it easy to use too.
What was the first piece of technology you got really excited about?
It has to be the Nokia Communicator. I remember using the mobile device when I first started CWCS Managed Hosting in the 90s. It sounds really simple now, but clients could phone or email me while I was on the move and I could create new documents and browse the web. It was a mobile office I could not live without.
What device improves your life most at work?
The Apple Watch. Aside from it looking smart and professional, it reminds me of an important message, email or appointment whenever I am on the move – very important considering I often travel across the UK and US. The best bit, though, is my watch's ability to respond to my touch and voice. If I'm in the middle of something but need to set a task, I simply tap the watch and ask Siri. Essentially, I have my own personal assistant on the go.
What software keeps you most productive at work?
As the business has grown, I've found myself doing more management and strategic planning. Much of this involves delegating tasks to staff or, if appropriate, outsourcing the work to a third-party provider. And this where productivity and communication apps are a blessing. On a daily basis, I use OneNote, Skype and Outlook – all of which are simple to use and help me get the job done.
Is there any technology that has become extinct that you would like to resurrect?
I do miss the days of using a Psion PDA. It was very powerful back then, but has now been replaced by superior technology that has changed the way I live and work. I'm really excited to see what will replace today's technology in ten years' time.
Is there any technology you would personally recommend that you don't think enough people know about?
I would recommend Duet, a fantastic app built by ex-Apple engineers. It allows me to use my iPad as a second screen for my laptop, which is particularly useful when I am working on a project that requires multiple applications at one time. It removes the need for extra scrolling and changing multiple tabs, therefore increasing my productivity.
Do you think anything about your personal use of tech would surprise your colleagues?
I am very open and honest with my colleagues. They all know I love technology, but they might be surprised to know that it's not the be-all and end-all. People spend far too much time on technology nowadays, and it's important to get the balance right. I'll often take a break from my technology - my iPhone, iPad and even the TV - so I am able to spend quality time with my friends and family.