Human Resources
C-suite talk fav tech: Alan Mortis, Yack.net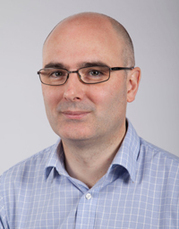 Name: Alan Mortis
Job title: Founder and CEO
Company: Yack.net
Industry: Technology
Location: Berkshire, UK
Years' of experience: 27 years
What is your favourite personal gadget?
I've had my Apple Watch since it was launched two years ago. I didn't really want one, but we were developing an app at the time and the customer wanted us to test watch notifications, so I thought I'd better try it out. My first impressions were that it doesn't do anything you can't do on a phone, the battery only lasts a day, and really... why bother. In time, I started to rely on the notifications from my email and Skype although I generally pick up my phone or laptop to reply. I started to use Siri for trivial tasks like setting a timer or a reminder, but the killer feature to my mind is Apple Pay - to the extent that I now rarely pay for anything with cash or card when I can just tap my watch on the payment terminal. It still doesn't do anything that I can't do on my phone, but it's convenient and putting it on charge is the last thing I do every night.
Do you have a favourite piece of personal software?
I listen to music on Tidal because when my phone is connected to my sound system at home, the sound quality is perfect. It really can't be beaten.
What was the first piece of technology you got really excited about?
When I was 13, my parents bought a Dragon 32 home computer as a family Christmas present. The cool kids got Spectrums and the rich kids got BBC Micros. The Dragon wasn't very popular, which meant that there weren't many games to buy so I had to write my own. I also had to share it with my sister, so was only allowed to use it alternate hours. But by the end of the Christmas holidays, I'd learned how to code and knew what I wanted to do when I grew up.
What device improves your life most at work?
I have a 2015 MacBook Pro 15" and it's perfect. It's really fast, the screen is bright, the keyboard is super responsive, it connects to everything (unlike the new ones) and it lasts all day on a single charge.
What software keeps you most productive at work?
We use a team collaboration tool we built called Yack.net to record calls, which are automatically transcribed. It also does instant messaging and file sharing, so the complete history of the team's conversation including the transcribed calls is available in one interface. We can quickly locate the point in a call where a particular topic was discussed and replay that part of the call direct from the Yack.net transcription record.
Is there any technology that has become extinct that you would like to resurrect?
As far as my three daughters (aged between nine and 14) are concerned, the old-fashioned telephone may as well be extinct. If they need to contact a friend who may not be responding to SMS or Skype or iMessage or WhatsApp, the idea of calling their home phone number and asking to speak to them seems to fill my daughters with embarrassed dread on par with liking Dad's music or dressing in anything other than a hoodie. Talking is the most flexible and natural form of communication and while I can't force anyone to talk more, I've designed Yack.net, which has the ability to augment calls with recording and transcription in order to encourage verbal communication in situations where a record needs to be kept.
Is there any technology you would personally recommend that you don't think enough people know about? (Hardware or software, work or personal)
Password managers. We use Passpack to store passwords and share them within the team. It allows me to use different genuinely random passwords for all my logins, without having to deal with forgetting them.
Do you think anything about your personal use of tech would surprise your colleagues?
I try to discourage my daughters from spending too much time online. I also insist that phones, laptops and iPads are only used downstairs where we know what they are up to. Perhaps my colleagues would be surprised by that, but at the end of the day technology should enhance our day-to-day lives, not rule them.