Human Resources
C-Suite Career Advice: Frank Bergmann, Owner/CEO, Project Open Business Solutions, S.L.
We ask industry leading C-suite professionals for their expert career advice...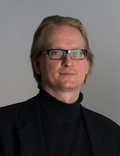 Name: Frank Bergmann
Company: Project Open Business Solutions, S.L.
Job Title: Owner, CEO
Location: Barcelona, Spain, Europe
What was the most valuable piece of career advice that you received?
Choose the right subject for your emails. Provide an executive summary at the top of your email if it's longer than a page and if you want anybody to read the stuff.
What advice would you give to someone starting their career in the tech industry?
Hard Core Geeks Need to Learn How to Sell

The more you are a hard core geek, the more you need to learn how to sell. Most tech organizations leaders are at the same time their top sales guys. Read the "Little Red Book of Selling". As a result, the "dirty" sales process will feel more like high-level consulting.

But don't get stuck there. Now that you understand sales, you can get back to technology if you want.

You will see that marketing and even setting up startup companies feels very similar to the processes behind successful sales. And now that you have your customers in mind, your bosses will listen to you and take you seriously, something they won't do with pure tech guys.
What tips would you give to someone aiming for a c-level position?
Go and get an MBA (or something similar). Playing a game is so much easier if you know the rules…
Are you particularly proud of any career advice that you've given or the career route/development of anyone you've mentored?
Two of my ex reports finished MBA degrees and have achieved high C level positions.