Human Resources
Typical 24: Yuval Fisher, CTO, RGB Networks
IDG Connect is looking to speak to IT, business and marketing professionals across the spectrum to discover more about their very different, typical working days…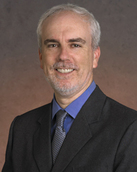 Name: Yuval Fisher
Job title: CTO
Company: RGB Networks
Location: Sunnyvale, California, USA
Years' experience: 20+
1. What time do you reach the office each day?
That really varies. Things get moving at the office around 9am, but calls with other time zones occasionally start at 6am, 7am or 8am. These are not times for normal human beings to be awake and busily working, so I've assumed these meetings are payback for a sin I committed in a previous life.
2. Is your job varied?
Verily very varied! And I love that. I get to do many different things; from looking at strategic initiatives to marketing proposals to meeting customers to writing white papers. Every day is different. It's a dream job.
3. Is your job creative?
I'd like to think so. I'm presented with problems, and I need to solve them - most of the time, the solution isn't obvious; it needs to be created.
4. What do you spend the majority of your time doing?
My job really is varied, and there isn't a "majority of time." A lot of my time is spent in meetings, though even those tend to be varied: I need to understand the state of projects, define advanced product directions, meet customers, and present the company and product line, etc.
5. Do you personalise your desk?
Not that much. I have pictures of my sons, whom I adore. Otherwise, I mostly personalise with restaurant napkins, about 10 different kinds of high octane chocolate, and business cards of people I've met. It's a very personalised mess.
6. Would you describe yourself as creative?
I prefer not to describe myself at all. I have created stuff where there was nothing before; "Nothing up my sleeve… aaaaand voila! Stuff!" I've had an accidental good idea now and then related to presenting ideas or creating a product. I'm not sure that compares with what I'd really call "creative," like new ways of looking at the world, music, art, scientific theories.
7. Do you have any quirky daily rituals?
I've stopped clicking my heels three times and trying to teleport to Kansas, so mostly no... I went through a messy period of brewing tea from leaves, but now I am back to tea-bags. Perhaps my current fascination with ultra-dark chocolate also counts as a quirk?
8. Do you tend to work on your own or with colleagues?
I tend to work on my own. Companies are inherently collaborative, but I've always been independent, and so I have to make a bit of an effort to work in groups.
9. How many hours on average do you work a day?
Rarely less than 10.
10. Roughly how much time do you spend each day on email? Taking calls? In meetings?
Email is like the pitter-patter of rain, ever present as I participate in a deluge of meetings, calls, and administrative tasks. At the end, I spend a good hour or two on emails, with meetings and other tasks taking up the rest of my day.
11. Do you use social media much for work?
We use chat clients to connect occasionally, and we use Wikis and other boards to collaborate. But there's a surprisingly inconsequential amount of Instagram, Snapchat, Whatsapp, Facebook, etc…. : - )
12. What do you enjoy most about your work?
I love that it's varied the most. I also love the most that it gives me an opportunity to create real world things from thoughts. And also, I love that I participate in solving customers' real-world problems the most.
13. What type of music (if any) do you listen to at work?
I never listen to music at work, ever. I love music, who doesn't, but I have no spare cycles to even have it in the background. I compensate for this aural deprivation with oral indulgence of the chocolatey kind.
14. What do you do for lunch?
I either lament the dearth of good walking-distance options or drive to fetch some of the delicious slightly-farther food. It's rare that I pack a lunch.
15. Do you socialise with work colleagues?
We socialise when we travel for tradeshows or customer visits. But I also see some colleagues or ex-colleagues at other times.
16. Are there any tasks (through your career) you've been especially glad to get rid of?
I don't like forms and administrative tasks, and I'm always grateful when someone helps me with those.
17. What is your last task of your day?
Email.
18. How do you like to relax after work?
I bike, play music, surf, or watch VoD. I don't subscribe to cable, so no linear video in my world – strange, since that's a big part of my day job.
19. Do you keep checking email through the evening?
Yes, that's inevitable. I have different alarm tones for different accounts, so that I can hear if I need to jump and run to the phone to see what came in, or just stroll over all casual like.
20. Do you take work projects home with you?
I do. I can't imagine that some people don't?
21. What would you say to your 20-year old self?
Plan. Think about where you want to go; plan how to get there; execute.
22. If you could try out any job for a day, what would you choose?
Rock-star guitarist physics Nobel laureate cyclist.
23. What device did you use to answer these questions?
A Dell Ultrabook 6430u.
24. Do you use your own personal device for work?
I use my personal Galaxy S4 as a phone/messaging/email device.