Human Resources
C-suite career advice: George Mulhern, Cradlepoint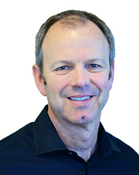 Name: George Mulhern
Company: Cradlepoint
Job Title: CEO & Chairman of the Board
Location: Boise, Idaho
What was the most valuable piece of career advice that you received?
I have received a lot of great advice over the years, so it is hard to identify the MVP of advice. One of the more valuable pieces of advice came from a mentor when I was in my first management role. I was struggling with how to improve the performance of someone on my team. She suggested that I stop trying to improve their weaknesses and start focusing on building and leveraging their strengths. Focus on what they do well and build on that foundation to improve their performance. The role of the leader is to inspire, empower and support people to do their absolute best. What's more motivating; 'you are great at X, and here are some suggestions for how you could use those skills to achieve even more', or 'to succeed you are going to have to get better at Y'. Hmmm, pretty obvious. Why didn't I think of that on my own?
What was the worst piece of business advice that you received?
This is an easy one. Any advice I was given that tried to alter my leadership style, or my approach to leadership. In my experience, there is only one leadership style that works. Period. And that is "your" style. There are great leaders who are introverted, extroverted, technical, non-technical, operations oriented, strategy oriented, etc. We are all different and each of us brings a unique combination of skills, capabilities and characteristics. Be authentic, be who you are. The foundation for leadership is trust, and if you are trying to be a Steve Jobs when you are more of a Warren Buffet, people will see through it right away. That lack of authenticity will destroy trust. Be you. No team will follow someone they don't trust.
What advice would you give to someone starting their career in the tech industry?
Develop the mental flexibility and agility to embrace change. And ultimately learn how to lead change. In my opinion, it is one of the only skills that will never become obsolete. The pace of change in the technology industry is staggering. There is a very slim chance that a year from now you will be doing the same thing you are doing today. If you stay mentally agile and open to change, many opportunities will present themselves. There is no shortage of opportunities to learn and grow in the tech industry and we need people that are willing to step in to the unknown at times and take on new challenges or paths that aren't very well worn.
What tips would you give to someone aiming for a c-level position?
It may sound obvious, but the best thing you can do is to be exceptional in your current role. Strive to be the best at what you are doing right now. It is important to have career goals and to be building the skills to achieve those goals. However, I have never seen a career path that turned out like the original plan. If you want to get noticed, if you want to get new opportunities, then be the very best at what you are doing now. Some people don't like to hear this, but there is a lot of luck and timing involved in career advancement. You never know when opportunity will present itself, but when it does, it is the people that are excelling in their current role that get the nod.
Are you particularly proud of any career advice that you've given or the career route/development of anyone you've mentored?
There are a lot of people who have worked for me that have done very well over the years. I really can't attribute any one piece of advice that may have helped them. My advice has always been situational and tailored to the individual. There is one thing that I tend to repeat no matter who I work with or where I am working. That is to 'stay humble and hungry'. Humility is the most important precondition to learning. If you think you have all the answers, there is no opening for new information and learning. And the 'hungry' part has to do with never thinking you have "made it" or that you have achieved all that you can. There is always an opportunity to do better, to do more. The day you start thinking you have made it in the tech business, is the beginning of your decline. So my advice has always been 'stay humble and hungry, or you will be'.