Software
Crowdsourcing Innovation: Yad F. Fatah, Techno Run
Crowdfunding sites are offering a new path for inventors with original ideas. We talk to inventors looking to gain the public's favour...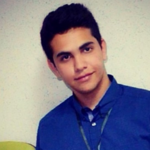 Name: Yad F. Fatah
Job title: Student/Current CEO
Organisation: Techno Run Inc.
Location: Sulaimaniyah, Iraq
Product: StratOS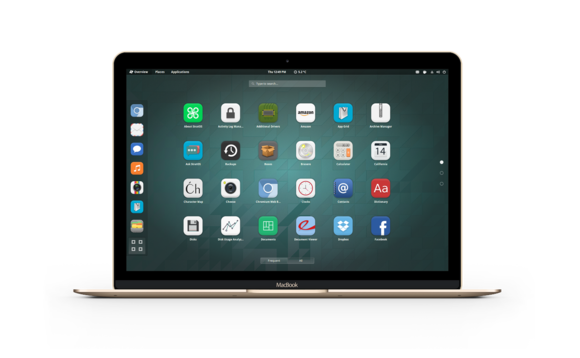 What it does & how it works:
Techno Run's main product for the time being is an operating system named StratOS. It's aimed at improving the user experience for Personal Computers, tablets and phones, by increasing speed performances and changing the familiar user interface to a more mobile-friendly and easier user interface.
StratOS takes everything to the next level. Built on the rock-solid Linux foundation, it's engineered to take full advantage of what the hardware is capable of. It's designed to deliver the most intuitive and integrated computer experience in the world. StratOS unifies and links all of our devices together simultaneously by providing a mobile user interface, and in the same time speeding up the connection between your devices and making it seamless.
What makes it special?
StratOS is built upon a modified Linux Kernel and sports a modified Gnome desktop environment suitable for all your needs. StratOS offers a localized experience giving you more features needed based on where you live. This includes, but is not limited to, Languages, Fonts, Applications, and Services. It's one of the fastest and most secure operating systems out there. It has super integrated firewall technologies. It uses a mandatory access control system called Shield. This is a kernel enhancement to confine programs to a limited set of resources. Shield security module binds access control attributes to programs rather than to us. Shield confinement is provided via profiles loaded into the kernel, typically on boot. All of this makes StratOS, the most secure operating system, which is impenetrable to threats and viruses.
StratOS also swiftly changes the focus on programs to applications. Applications are more responsive and easier to use. Programs are still available also. The user interface on StratOS was designed to strongly uniform phones, tablets, and computers under one simple UI, to eliminate confusion between exchanging devices. To help you get the most out of StratOS, we looked at everything from how it works with the hardware to how it works with your apps. The closer we looked, the more ways we found to increase battery efficiency.
What's your background, and what inspired you to come up with the idea?
From an early age, we've always been fascinated by technology and how they work. I started learning programming and developing code when I was 10. I teamed up with the right people and in 2012, we had the vision to create an operating system, so we started work on it and saw it coming to reality. We founded Techno Run in 2014 and labelled our operating system, StratOS. Our main goal was to be the first native company in Kurdistan to create and produce consumer products.
Why Kickstarter?
We tried reaching investors many times, however we could not come to terms with them.
Is Crowdfunding good for innovation? How so?
I think crowdfunding is great for innovation. It gives anyone the opportunity to come up with an idea and turn it into fruit, also teaming up with the right people and earning reputation. One huge advantage to crowdfunding is making a name for your product and letting people know that something is coming, easing up advertisement for your product.
Reactions on KS so far?
The reaction has been great! We've been on Kickstarter for a couple of days and we've raised about 20% of our goal, but we need a lot more support to reach and perhaps, go beyond our goal, if lucky.
What have you learned from your campaign?
I've learned that people can be very supportive. Since launching on Kickstarter, we've received countless emails and messages of people showing their support, even if they haven't backed it.
When is the product due to ship?
We're expecting to ship starting with the New Year (2016). We'll have a keynote on launch.
How do you plan to compete in such a crowded space as Operating Systems?
StratOS is a huge project and a lot of complications arose when we first started development. The idea of an operating system is not a new thing and there are a lot of them out there. There are major ones holding up a big market that we're headed towards. This in itself is both a problem and a great thing. The great thing about it is, that current operating systems have been around for a long time and some people want change. The problem, however, is because they've been around so long, they've taken over large portions of the market. This is a complication that we have to overcome in our way to taking over a portion of the market, whether big or small.
The key to success here is, well of course, to innovate. Innovate where other operating systems fall behind and falter, and that's what we've done with StratOS. StratOS is the fruit of many years of research into what current operating systems do not offer, what they can't offer, or what they offer badly. We've innovated at the core and at the surface. We took surveys and asked people what they wanted to see most in an operating system and we did what people wanted. Here at Techno Run, we know that StratOS can take a portion of the market, if given the chance to get funded.
What do you think are the main strengths & weaknesses of some of the OSes you're looking to replace?
Since there are a variety of major operating systems that we're going up against, there are also a variety of strengths and weaknesses. Speed is a common issue when it comes to current operating systems on normal computers, phones and tablets. StratOS goes ahead of all other operating systems using special technologies that make it quite fast. You can turn on your computer and launch a browser in seconds.
Another important aspect where other operating systems fall behind is security. StratOS has integrated firewall capabilities that other operating systems do not offer. It's the most secure operating system to have ever been designed.
StratOS is also sold at a very cheap price when compared to other operating systems. This helps us secure a portion of the market dominated by major operating systems. Another aspect is the uniformity we're offering with StratOS. We want StratOS to unify all of your devices under a unique and uniform user interface. StratOS and its ranges of services bring simplicity, power and integration to both users and application developers. It puts design, integration and software at the heart of delivering a powerful and attractive experience.
Techno-Run is based in Sulaimaniyah, Iraq. What's the technology scene like there, and what are the challenges you face?
Technology in Kurdistan is a new thing. A lot of people here, are interested in it and are currently enrolling in tech-related courses and majors in universities, believing that the technology industry is growing. At the moment, there aren't a lot of tech-related industries in the area, but its growing, nevertheless.
We faced a lot of challenges, since we had very little resources, funding and working environment. We kept going and overcame these challenges. We're looking forward to the future of Kurdistan, it looks promising and want to be the ones to spark growth of technology by being the first native company in Kurdistan to produce software and create consumer electronics.
Possible business use/advantage?
Techno Run has Deployment Programs that help business and education customers easily deploy, configure, and manage StratOS in their organizations.
What's next for the company and the product?
If StratOS is successful on Kickstarter, we can start recruiting more people into the company. We'll get offices and start working our way through the markets. We don't want to stop at StratOS, we have major hardware product concepts that we believe in. The future of Techno Run will bring a lot to the table and we hope people will love what we have to offer.