Mobile Working
Crowdsourcing Innovation: Vlad Ivanovski, MODR
Crowdfunding sites are offering a new path for inventors with original ideas. We talk to inventors looking to gain the public's favour...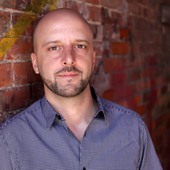 Name: Vlad Ivanovski
Job title: CEO
Organisation: MODR Inc.
Location: Toronto, Ontario, Canada
Product:MODR:The World's Smartest Modular Phone Case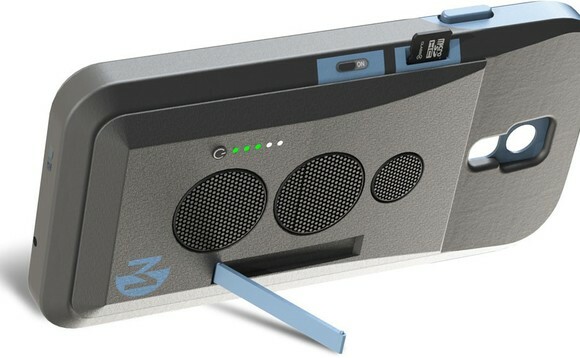 What it does & how it works:
Introducing a revolutionary mobile device case made to be customized to your needs. MODR allows you to personalize your smartphone and tablet with interchangeable modules and camera lenses. Multiple expansion options are made possible by a patent-pending built-in USB hub. MODR is the last protective mobile device case you'll ever need.
Tiny reModules can be selected and swapped to completely customize your smartphone or tablet. The reModules will work on all versions of MODR, so you can keep them for your next mobile device, and share them between your smartphone and tablet.
You can also connect larger expansion modules to the rear X-Port, with a 2500mAh battery pack available at launch. Battery powered bluetooth speakers, Pico projector and solar charger X-Port accessories will be available if stretch goals are achieved. These accessories will extend the functionality of your smart device even further, into the realm of a portable theater and beyond.
MODR makes expandability possible by being the world's first smart device case containing a patent-pending built-in USB hub. Taking advantage of the amazing USB On-The-Go technology integrated in Android's operating system, MODR can connect multiple devices while simultaneously charging your smart device. With the ability to switch between acting as a USB host and peripheral, On-The-Go is the most advanced way to connect external devices to your smartphone or tablet.
What makes it special?
MODR is the only protective case with this level of expandability and functionality.
What's your background, and what inspired you to come up with the idea?
We are experienced entrepreneurs, and have extensive backgrounds in Electrical and Mechanical Engineering. Oliver had the Samsung S4 at the time, and I had the HTC One M7, which does not have a micro SD slot. I said to him "Why don't they make a case with an SD reader built in??" and he replied "Why don't WE do it?" It started from there.
Why IndieGoGo?
The one-on-one support offered by IndieGoGo was amazing. We also initially liked the idea of flexible funding, although we eventually opted not to take that route.
Is crowdfunding good for innovation? How so?
It's amazing for innovation… now ideas that people have can be turned into marketable and saleable products, with little or no experience in business. Previously, product development was reserved for big business; now anyone with dedication and a great idea can make it happen.
Reactions on IGG so far?
People are loving MODR.
What have you learned from your campaign?
The importance of Press Relations. Nobody will buy your product if they don't know it exists.
When is the product due to ship?
MODR is due to ship Q4 2015.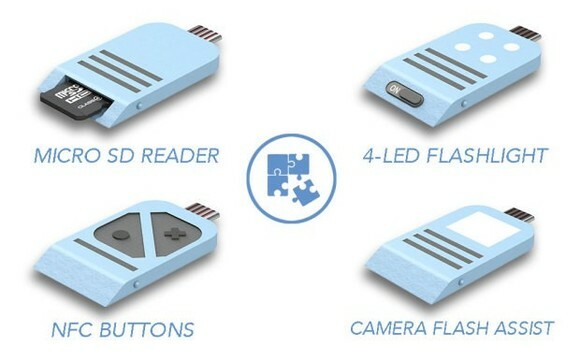 How difficult is it to create this kind of modular technology and what are the major challenges involved?
The biggest difficulty is trying to focus on features you know people will actually use. Modularity is about giving people what they want, even if they didn't know they wanted it. That said, it's easy to get lost in offering devices that saturate the market and make it difficult for people to choose what they want in their mobile devices.
What sets you apart from the likes of Google's Project Ara and how do you plan to compete with Google and other modular device-makers?
Project Ara has a very specific form factor for its modules. MODR can expand to multiple sizes of modules, and offers functionality that Project Ara is not focusing on at the moment. That said, we don't consider Project Ara a competitor, we consider it a complementary device and platform. We focus on consumers who like to have the sleek packages of popular mobile devices, while still being able to adjust the functionality of what it can do. Project Ara is more of a ground-up customization, and it has brought the idea of modularity to the front of the public consciousness. In conversations with Project Ara founder Dan Makoski, we have found that there can be a niche for every level of modularity.
We will compete with other modular cases by offering better functionality, and a sleeker package. Basically, making a modular case with which people will want to be seen.
Are you planning to make module options open to anyone who wants to develop & sell them or keep everything in-house?
We have an option for a blank reModule that can connect any electronics that the consumer can fit inside and connect to USB. We are also considering a program wherein we use the ideas created by our consumers and mass-produce them, creating a partnership with the consumer who had the idea.
Possible business use/advantage?
Our biggest advantage is our focus on people, not just functions. Our sleek design is highly rated and the market research we do is unparalleled.
What's next for the company and the product?
We wish we could go into it more, but follow us and keep an eye out for the next big thing. It's going to blow everyone away, very, very soon.