Security
Cameras watch over Twickenham for England rugby's big test
This Saturday, over 82,000 fans will file into Twickenham Stadium in southwest London to watch the most anticipated of this year's Six Nations rugby union games, England at home to Wales. If you're going, or just watching the game on TV, spare a thought for the backroom stadium staff as behind the scenes of the main action will take place a major operation to secure the entrances and exits of fans, and ensure order.
Phil Parker is head of security at the Rugby Football Union (RFU) which owns and manages Twickenham. It was he who last year selected the Genetec Security Center software management system that controls a bank of video screens and about 110 cameras in a small warren of the UK's second largest arena that is tucked away behind spectators. The system was installed by UK systems integrator Vindex Systems last year and provides a crow's nest view of what's going on around the ground as well as interfacing with access control systems and perimeter security.
There are no pictures allowed when I toured the security setup recently before the England-Ireland game and some questions are understandably off limits. Nobody says so expressly but the November 2015 Paris bombings and the attempts to penetrate the Stade de France stadium will surely act as a stark reminder, if ever one were needed, of the importance of protecting such famous sites. The 'surveillance society' often gets a bad rap in the media but it is systems such as this that are the digital sentries of our age, quietly patrolling cities, airports, transport, colleges and more. The risks extend from spillages necessitating clean-up operations to dangerous overcrowding and much worse.
On match days at Twickenham, police sit a few feet away from security staff keeping watch over a high-tech patchwork of windowed screens, but the surveillance system is used more widely too, both for other events and for everyday comings and goings. Twickenham plays host to big concerts (Lady Gaga, Rihanna, Iron Maiden, The Police, the Rolling Stones, Madonna, Rod Stewart and Bon Jovi have played here in recent years), evangelical gatherings and innumerable business conferences. 'Twickers', as the ground is affectionately known, was a particularly popular venue as the new Wembley Stadium was being built a dozen or so years ago and regular rumours have suggested the unlikely scenario that it could become a temporary home to London football (soccer) teams such as Chelsea or Spurs.
Parker says the new system is a huge step up from what was previously available with the ability to zoom and pan in on suspicious or interesting activity such as overcrowded areas, long queues or accidents. Some outcomes are non-obvious: security staff were able to spot scammers tampering with an ATM cash machine on the fringes of the stadium, for example.
Parker freely admits that Twickenham is still getting to grips with what all the new tools have to offer and says having an open, extensible platform that can accommodate new features and tools from third-parties in future is a large part of the appeal. Advanced features such as 360-degree cameras, for example, don't play a large role today but might well do in the future. But the chance to have a holistic, at-a-glance view of what's going on is priceless, as is the intuitive usability of the system, Parker says.
"We wanted everyone on one single platform but we didn't want to be locked into one vendor," he says. "That's the platform that will enable us to move forward. When we saw what they could do we were blown away."
The project involved bringing 110 new and old cameras, from analogue devices to state-of-the-art dome and 360-degree cameras, under the Genetec software console in time for the 2015 rugby World Cup. The England team went out of the tournament early and in fairly ignominious circumstances but the security platform delivered. Today it can be used to automatically switch to suit events and times of the day, for example from gate management as spectators and others enter the stadium to crowd dispersal afterwards.
Genetec UK and Ireland country manager Paul Dodds says the Canadian company's software is also discreetly at the heart of other major stadia such as the MetLife in New Jersey, the Levi's Stadium in Santa Clara, California and the spherical Ericsson Globe and Tele2 in Stockholm, Sweden.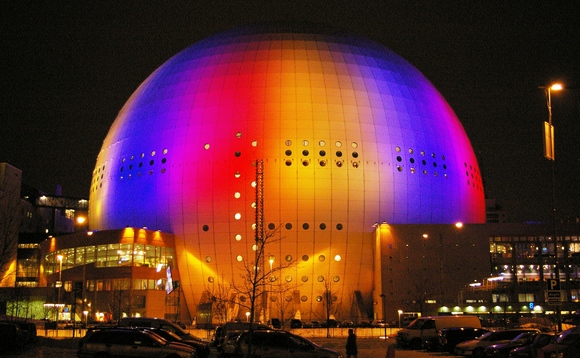 "What was unusual at Twickenham was the customer embraced the full power of the Security Center feature set, managing multiple video points," Dodds says. "Clearly, there was an existing system and that needed to be migrated rather than revolutionised."
As stadia owners become smarter about reuse of facilities for various events and as security concerns persist, Dodds says the sector represents a growing part of Genetec's business. However, while areas such as video analytics to better understand arena environment trends, for example crowd movements, may represent the present leading-edge and the future, Dodds says many organisations around the world are still yet to make the switch from analogue systems to IP.
"There's a lot of legacy out there built up over many, many years and they have to squeeze out value from the old analogue systems."
Related reading:
England rugby league coaches query data for World Cup glory
Analytics expert tips Panthers for Superbowl
Sport and tech converge for performances and fans
Teams target sport via data analytics
Tampa Bay Lightning skate to where puck is going with tech for fans