Wireless Technologies
C-Suite Talk Fav Tech: Oliver Tavakoli, Vectra Networks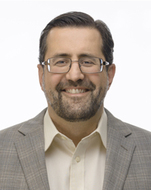 Name: Oliver Tavakoli
Job title: CTO
Company: Vectra Networks
Industry: Technology – cybersecurity
Location: San Francisco, USA
Years' of experience: 30 (21 as CTO)
What is your favourite personal gadget?
Kindle Paperwhite. I'm an avid reader and go through 30+ books a year (often two books at the same time), so reading on a device that doesn't strain my eyes and that is compact while carrying multiple books is ideal. Plus I can read with the lights out while my wife sleeps!
Do you have a favourite piece of personal software?
Goodreads. Which goes back to my love of books. When I meet someone, I often probe them to see what they are reading. If their list seems interesting, I ask to connect with them on Goodreads. The last 400 books I've read (along with a record of how much I liked each one) and the next 125 I plan to read are online. But I'm constantly hunting for more to put on my "to-read" list.
What was the first piece of technology you got really excited about?
In the 70s, when I was a child my uncle was studying computer science at a local university. He brought home some photo images that had been printed on an IBM 1403 line printer using the printer's overstrike capability. I remember being amazed at the idea of scanning, pixelating and rendering a grayscale image using overstrike to achieve the various hues.
What device improves your life most at work?
My Jabra 410 speaker/microphone combo. I have a lot of remote reports and spend a lot of time in 1:1 video meetings. While my Apple display has a perfectly serviceable camera, the built in speaker and microphone are not ideal and sometimes create an echo. The Jabra fixes that completely and has great embedded controls for volume and muting the microphone.
What software keeps you most productive at work?
Video conferencing software. I use them all (Skype, Google Hangouts, FaceTime, Zoom) - even Webex will do in a pinch. My current favourite is Zoom. We have a number of Zoom rooms in the office and the software just works. The rooms are great for staff meetings with multiple remote attendees. I still fall back to the other variants when interviewing remote candidates – they get to choose what software, but I always want to see their facial expressions.
Is there any technology that has become extinct that you would like to resurrect?
No – there's generally a good reason why the defunct technology became extinct. Either the use case proved not to be as compelling as hoped, or the technology was overtaken by something far superior or easier to use.
Is there any technology you would personally recommend that you don't think enough people know about? (hardware or software, work or personal)
Sonos speaker systems. They're easy to install all over the house and to configure them into as many virtual rooms as you want. And it's easy to curate a long queue of music or hook a virtual room up to a Pandora station – no speaker wires to string.
Do you think anything about your personal use of tech would surprise your colleagues?
My colleagues would be surprised by the relative lack of tech in my life away from work. I personally invest far more in cookware than in tech. I tend to contemplate deploying a variety of IoT at home, but other than Apple TV and Roku and Sonos, I've talked myself out of most things. I'm drawn to great design and thoughtful user experience, so a Nest thermostat may eventually convince me to get out a screwdriver.