Wireless Technologies
C-suite talk fav tech: Kim Nilsson, Pivigo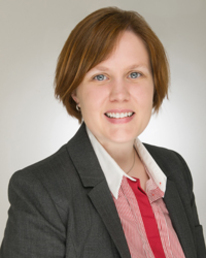 Name: Kim Nilsson
Job title: CEO & Co-Founder
Company: Pivigo
Industry: Technology Business Services
Location: London, UK
Years' of experience: 3.5 years in current role, 10+ years of professional experience
What is your favourite personal gadget?
My Polar Loop watch. It measures my steps and calorie burning during the day, and tracks my pulse when I exercise. It really does encourage me to exercise more, and walk instead of taking the bus, so I find it a great product I can't be without anymore.
Do you have a favourite piece of personal software?
I was always proud of the fact that Spotify was created and grown in my home country of Sweden, and this summer I finally got persuaded to become a subscriber to the service. Since then I have become quite a voracious user, enjoying the eclectic mix of music available from around the World and the fact that it is all at my fingertips.
What was the first piece of technology you got really excited about?
With the risk of revealing my age… I got so incredibly excited about the Nintendo Game Boy I got when I was ten. A little box of magic that I could carry with me and that could distract and entertain me whenever, wherever. The start of an entertainment-center-in-your-pocket revolution!
What device improves your life most at work?
I got a Surface last year. I take my laptop with me everywhere (never know when inspiration will strike you!) and my shoulders were aching for me to get something lighter. I had seen the ads saying that the Surface was essentially a laptop and decided to give it a go. And it works great. That, combined with our "cloud-based office" means I basically carry my whole office with me in my bag, and it doesn't add weight on my shoulders!
What software keeps you most productive at work?
I have absolutely fallen for Slack as a messaging tool for work. It is a great way to communicate within different teams. It has also been revolutionary for the S2DS Virtual programme we run, an online training programme where data scientists from around the World collaborate on data science projects. They need some way to "talk" with each other during the day. We initially imagined they would essentially have a video call session running in the background during their work, but that slowed the computers down significantly, and wasn't well received. Instead, they chat on Slack constantly, so it has replaced the office chat that you would otherwise have. And I love that you can integrate lots of widgets and apps to customise it and make it even more useful for each team.
Is there any technology that has become extinct that you would like to resurrect?
I also got very excited about my Palm assistant when I got it some fifteen years ago. It felt like the "Tricorder" of Star Trek, and I had every hope it would turn into one of those magic devices that would do everything from make calls, to medical diagnoses, to signalling for "beam transport". But the Palm died, and the smartphones arrived. My concern is that technology that has sprung from adding innovation to something pre-existing (a phone) will never be quite as disruptive and revolutionary as something that was created from an idea and a dream. I wish someone would dream up a new "Tricorder" and leap-frog the handheld device innovation.
Is there any technology you would personally recommend that you don't think enough people know about? (Hardware or software, work or personal)
It would definitely be machine-learning. A sizeable fraction of business leaders may have heard about it, but few know what it actually means or how it works, and very few private citizens know about it. Machine-learning, and its cousins data science and artificial intelligence, will change our lives fundamentally over the next decade. Think of areas such as Internet-of-Things, self-driving cars and personalised healthcare. They are all driven by machine-learning and analytics. I think it is important that the general public have a basic understanding of what it is and how it works as it allows them to embrace innovation, and also to push back if they feel that their personal data is being used for inappropriate purposes.
Do you think anything about your personal use of tech would surprise your colleagues?
Possibly one thing my team are unaware of is my interest in gaming. I do love to download the latest games out there (I had to buy a new phone just so I could get Pokémon Go!). I do tend to quickly get bored with them though, and move on to the next. The ones that endure with me are the strategy based games, such as Civilisation. If I had them, I would spend hours and hours on playing all versions of Civilisation!