Storage Hardware
Crowdsourcing Innovation: Ulrik Mansfeldt, Monolit
Crowdfunding sites are offering a new path for inventors with original ideas. We talk to inventors looking to gain the public's favour...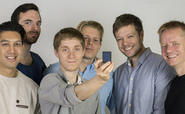 Name: Ulrik Mansfeldt
Job title: Design Engineer
Organisation: Monolit
Location: Copenhagen
Product: Mono – The future of DIY devices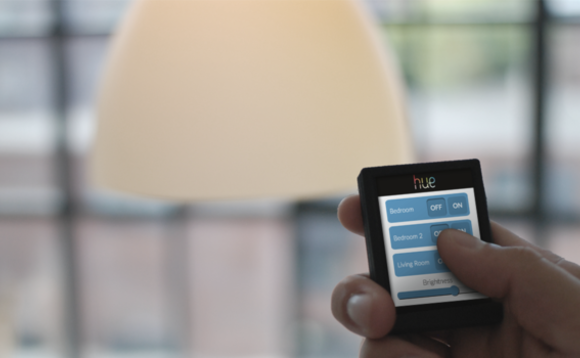 What it does & how it works:
Mono is a compact and inexpensive gadget and development device with long battery life, wifi, bluetooth and sensors. Mono is open source, supports the Arduino IDE and has an extendable interface to connect to other hardware, and enables makers and first-movers to quickly test ideas or download our ready-made MonoTasks and use it right after unpacking, connecting it within a few clicks.
What makes it special?
Mono sits comfortably between the too dumb single-purpose devices, such as alarm clocks and weather stations, currently occupying your home, and the smart devices, that are too big or expensive for certain tasks.
Example use-case: Philips Hue is great, but sometimes using your phone to control them can be clumsy. The Mono HueRemote task is one-click control of your lights, just like the old-fashioned wall switch.
What's your background, and what inspired you to come up with the idea?
Mono is created by Monolit ApS; a start-up based in Copenhagen, Denmark. We are a team of 7 Danes all passionate about tech and consumer electronics with years of experience in relevant fields. With a backbone of four engineers with hardware, software and design engineering specialization and topped up with three business, marketing and social media wizzkids we know how to make things real.
Why Kickstarter?
Crowdfunding is a great way to quickly test whether your business idea has potential. It also minimizes economic risk, because little investment is needed upfront for tooling and other start-up expenses. Only when the campaign is a success and the money starts flowing in you will have to make the investment – but at that point you have proof of business.
Is Crowdfunding good for innovation? How so?
Crowdfunding is a great way to democratize innovation. Before crowdfunding, only incumbents were able to really pull off new innovations due to their resources and reach. Both of these have become less important with crowdfunding, allowing the great ideas of small teams, or even single persons, to get a global reach. However, I believe that to some extent crowdfunding is becoming less a matter of realising ideas, as it is a marketing tool for products already created.
Reactions on KS so far?
We have already had great success on Kickstarter. Within 1 hour we were staff-picked and after a day we reached 25% of the funding goal. Now, halfway through our campaign we have 60% funding with a steady flow, where half of the backers come from Kickstarter.
What lessons have you learned from your campaign?
Being product developers we have been surprised how much marketing is needed to create a crowdfunding campaign. We have learned the importance of social media in building hype about your product and that it would be easier if the product was completely finished before starting the campaign.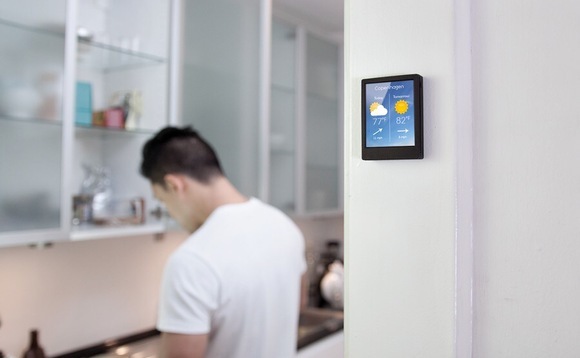 Are you aiming Mono at the hobbyist programmer/maker or at businesses looking to get into the Internet of Things?
In the Kickstarter campaign we are targeting makers. We need the creativity of these people to see the potentials for Mono on a larger scale. We need to build use-cases and see how it works out. The next step is targeting businesses within for example home automation, healthcare, education and industry.
How do you personally use Mono and how do you predict other people will use it?
We got tired of spaghetti wiring and stranded projects when testing ideas on Arduino and Rasperry Pi. We built Mono to be beautiful, compact and open source, where all the basics have been taken care of – leaving the fun parts to people who use it. With the Mono SDK users can create a stunning UI or an online web server in a few API calls.
In terms of use cases we gave away a Mono to the best of people's ideas. Some of the great ones were:
I envision using the Mono as an easy to update "In/Out/Unavailable" display. Some of my housemates work from home, and its nice to have someone to bounce around ideas with. But at other times interruptions can become distracting. Hopefully this will help us find balance.
Leave it next to the office coffee machine to wirelessly monitor the amount of hot coffee. It would save wasted trips to the kitchen.
Golf swing analyser - if it can registrer swing speed and movement and show and save the data it would be great for analysing why I keep shooting to the right!
What's the technology scene in Copenhagen like?
Copenhagen is a growing start-up hub. With the new Rainmaking Loft we will have the biggest startup coworking space in Scandinavia. The closing of the Nokia product development site in the South Harbour meant that a lot of engineers with a lot of ideas started technology companies. Also, Copenhagen is a centre for healthcare technology and renewable energy companies.
Possible business use/advantage?
We have identified a series of business use cases, for instance:
In healthcare: Simple tasks in a hospital setting – eg. Distress button for patients in beds or simple interactive displays for patient data
In manufacturing: Simple interactive sensors and displays for control of machinery and processes
In home automation: Connecting Mono to existing equipment, such as A/C's to enable smart monitoring and control
What next for the company and the product?
After ending the Kickstarter-campaign the company will work on manufacturing and delivering the first product to the backers and finish the development of the software development kit. In addition we have ideas for new products and extensions that increase functionality and use cases for Mono. We have a deep passion for programmable electronics, and an urge to solve problems in a hectic and cluttered everyday life. We want to encourage creativity and to create intelligent solutions for everyday problems. This mission drives us forward.