Human Resources
Typical 24: Stuart Hall, Epicor Software Corporation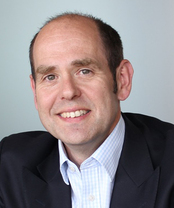 Name: Stuart Hall
Job title: Sales Director
Company: Epicor Software Corporation
Location: Bracknell, UK
Years' experience: 28 (3.5 at Epicor)
What time do you reach the office each day?
My alarm goes off at 5:45am, and then I typically spend ten minutes or so on my rowing machine, or sometimes even yoga. At 06:20am I take a quick look at my emails to see if anything has happened overnight, and then head off on my hour and a half commute to the office. Depending on traffic, I usually get there between 8am-8:30am.
Is your job varied?
Definitely – I am always getting involved with anything customer related, or with any sales opportunities. In addition to this, I'm frequently getting involved in any user groups, marketing projects or any other projects within Epicor which has an effect on the sales team.
Is your job creative?
This depends on the meaning of creative – I'm very commercially and business creative, yes.
What do you spend the majority of your time doing?
My day is filled with coaching sales people and working alongside our customers.
Do you personalise your desk?
Not really, no. I'm a very focused person, especially in the office. I don't feel like I need family photos on my desk to keep me inspired at work.
Would you describe yourself as creative?
I'm not artistically creative but as mentioned, I certainly see myself as creative from a business perspective. I enjoy problem solving so I believe I'm creative in this way.
Do you have any quirky daily rituals?
Every morning, I always make sure I make my colleague in the IT department a cup of tea on arrival at the office!
Do you tend to work on your own or with colleagues?
I'm always working with colleagues as I run the sales team. I view my job as helping make the people who work for me better at their own jobs.
How many hours on average do you work a day?
Between 12 and 14 hours a day.
Roughly how much time do you spend each day on email? Taking calls? In meetings?
My whole day is mainly spent on my emails, taking calls or in meetings.
Do you use social media much for work?
I use LinkedIn quite often for work, and sometimes use my personal Twitter account.
What do you enjoy most about your work?
I get a kick out of managing to help our customers. I really enjoy coaching people and like working with our customers.
What type of music (if any) do you listen to at work?
I don't listen to any music at work as I find it more distracting.
What do you do for lunch?
I either eat my lunch at my desk or will try and go for a short walk to get some fresh air.
Do you socialise with work colleagues?
I only really socialise with work colleagues at work events. When I have a team meeting I'll always try to arrange a meal together, but I don't actively socialise with colleagues outside of work.
Are there any tasks (through your career) you've been especially glad to get rid of?
None at all.
What is your last task of your day?
At the end of the day, I'll always review my calendar and see what I've got going on the next day. I'll also have a quick think about what tasks I had planned for the day and if I've managed to meet any of my daily objectives.
How do you like to relax after work?
Shouting at my son! Joking, I like to exercise – mainly riding my bike.
Do you keep checking email through the evening?
I am often still working in the evening. To try and relieve stress, I try to be disciplined about my exercise routine. In fact, I use a cloud based application called 'Training Peak's which allows me to follow a structured training plan. I'll try and do this two evenings a week and also at the weekend.
Do you take work projects home with you?
Yes, too often!
What would you say to your 20-year old self?
Whatever you do in life, make sure you enjoy it. We spend so much time working so it's important to enjoy what you do otherwise you'll become disenchanted.
If you could try out any job for a day, what would you choose?
I'd love to be team principle of a Formula 1 team for a day!
What device did you use to answer these questions?
My laptop.
Do you use your own personal device for work?
Yes, I'll use my iPad.