Business Technology Optimization
C-suite talk fav tech: Keith Clark, MTI Technology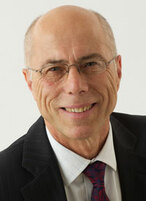 Name: Keith Clark
Job title: President/CEO
Company: MTI Technology
Industry: IT - Datacentre, Managed Services and Security
Location: Guildford, Surrey, UK
Years' of experience: 36 years
What is your favorite personal gadget?
I love my lawnmower. It is a ride-on John Deere that allows me to be in complete peace and I am in my own world when I am on that. I get very straight lines across the lawn too, which appeals to my attention to detail.
Do you have a favorite piece of personal software?
My favorite app is Tube-Exits, because it tells you exactly where to get on and off the tube - even down to the latest carriage position for fastest exit. Whoever created that app is an absolute genius. I use it all the time whenever I visit clients in London.
What was the first piece of technology you got really excited about?
I had one of the very first Vodafone analogue mobile phones in the UK in 1985. It was like a suitcase. I thought it was fantastic. It had half an hour battery life and would plug into the cigarette lighter in the car. I then upgraded to the super slim model - Motorola's 8000 (The Brick). The number that was allocated to that first mobile phone is my number today, although it has had the number 7 added to it at the beginning when they ran out of digits. So this year I am celebrating 30 years with Vodafone.
What device improves your life most at work?
The telephone. I am a total telephone guy. I think we need to avoid email and just have a phone call. A single call can eliminate the need for 10 emails, and more importantly can open up many more opportunities. Getting the right tonality and building a relationship is best done on the phone.
What software keeps you most productive at work?
Spam filter on Microsoft Exchange. Typically I get around 100 legitimate emails a day and I have yet to get to the bottom of the list. The spam filter must pull out over 300 junk emails a day which are of no interest and who knows how many we are blocking by the company firewall that do not even hit my desktop. Must be 1000's per day!
Is there any technology that has become extinct that you would like to resurrect?
We used to get purchase orders by telex in my early days. The green and white lined paper and the way it folded had such design elegance. The pre-amble and mechanical noises used to build excitement, as deals would come in from customers. Email is not the same and can be soulless. I also miss the old fashioned skill of proper letter writing which was signed in person.
Is there any technology you would personally recommend that you don't think enough people know about? (Hardware or software, work or personal.)
Username security is hugely overlooked. Using your email address as a username gives a hacker 50% of what they need. Change your username. Keep them out! Select a unique username and complement this with a complex but simple to remember password such as [1likepeanutbutterontoast].
Do you think anything about your personal use of tech would surprise your colleagues?
Even though I only live 10 miles from the office. I still use my car's Sat-Nav to get to and from work every day. I have done the same journey for 20 years. I don't use it to get the directions, but to avoid traffic and hazards. Additionally, pressing the Home button on the car's Sat-Nav following a long day at the office, gives me a nice end to the day.