Handheld Technology
Adidas a shoe in for 3D printing revolution
Imagine walking into a high-street sports store, briefly stepping onto a treadmill and, almost instantly, being handed a pair of customised running shoes that match your exact foot size and running style. It might sound like a luxury afforded only to elite athletes, but, thanks to the advent of 3D printing, customised in-store fitting and shoe manufacture are coming to the masses.
Working on the premise that 'no two feet are the same', Adidas in early October launched Futurecraft 3D, a 3D-printed running shoe midsole which is cushioned to the needs of the individual and their unique stride – especially useful if, like the majority, you don't know your supination from your overpronation. There are other brands attempting to do similar things with 3D soles, but this move merits attention as the first major project from the Adidas Futurecraft business unit – the company's initiative to open itself up to external design collaborators.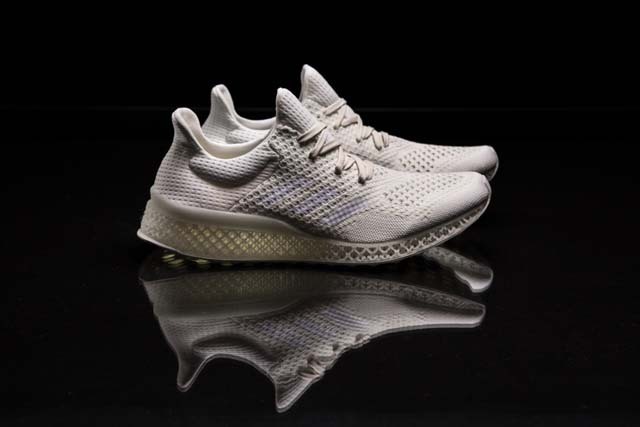 Even at this early stage, Futurecraft gives 3D printing a much needed shot in the arm after it coughed and spluttered its way through the latter half of 2014. Share prices tumbled as investors struggled with the complexity and cost of the technology. That wave of panic seems to have subsided, with companies, such as Stratasys, 3D Systems Corp and, Adidas partner, Materialise, all gaining traction in early 2015. According to analyst house Canalys, the industry is forecasted to grow a whopping 56% in total sales this year, reaching $5.2bn, from $3.3bn last year.
In fact, research suggests that more than 30% of the top 300 largest global brands are now using or evaluating 3D printing for prototyping and other direct product production. Given the scale of its global manufacturing operation, it's not hard to see why Adidas wants a piece of that pie.
All eyes on customised
In the sports apparel market, consumer choice and customisation are two increasingly important areas. Firstly, customers want to be unique, but they also want the best performance and comfort to boot - pardon the pun. In terms of footwear that means re-thinking how the size and shape of the foot are measured, and also how the manufacturing process can be adjusted to cater for customised production.
Adidas has formed an open source partnership with Belgium-based Materialise, a 3D printing specialist, which enables the entire process, from scanning the individual's feet to identify every contour against their running style, right through to the design and manufacture of the shoe via RS Data – another Belgian 3D firm with its roots in customised sportswear for rehabilitation.
Haritz Elexpuru, spokesperson for Materialise, told me, "In its simplest form, a person runs on a measuring plate, and based on the way they run, this dynamic data is transferred to the software. This allows us to create the design and print a customised in-sole design. These can be completely unique for each runner, because no one person is exactly the same. The end product, the in-sole, can then potentially be printed very quickly."
3D printing and the manufacturing revolution?
At a time when China's economy is under increased scrutiny, there are many who have touted 3D printing as a catalyst for a manufacturing renaissance in the West. And, while Beijing is unlikely to be shaking in its hand-stitched sneakers anytime soon, there are signs that 3D printing can fuel local manufacturing movements, less dependent on far-East mass production models and more focused on customer choice and customisation.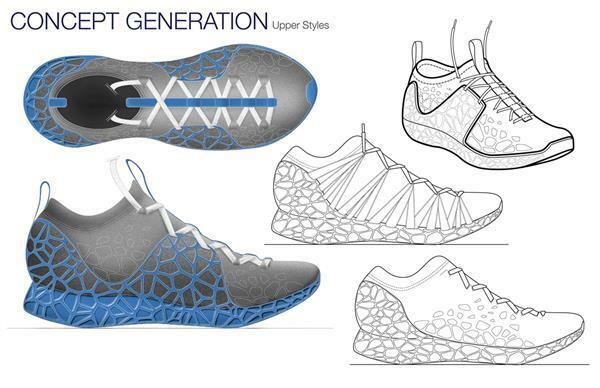 Project Footprint is one such startup; fathomed out of Philadelphia University, graduate students Matt Flail and Tim Ganterhave developed a system, comprising 3D scanning, algorithmic shoe development and high-quality 3D printing. Self-confessed 'sneaker head' Tim, and Matt, with his own footwear issues, decided to turn their challenges into an industrial design thesis, and with stunning results.
Flail said, "No two feet are alike, so we asked why is there standard sizing for feet, when feet are anything but standard. Any kind of improper fit or alignment of the ankles, knees, hips and back can increase the risk of injury and chronic muscle and joint fatigue. We wanted to do something different."
The pair have developed an extensive prototyping process for scanning feet, which can develop custom shoes for every wearer. They are currently hunting for investors to fund the next series of their plans, and Flail is confident they are heading in the right direction, even if 3D printing still has significant barriers to widespread adoption.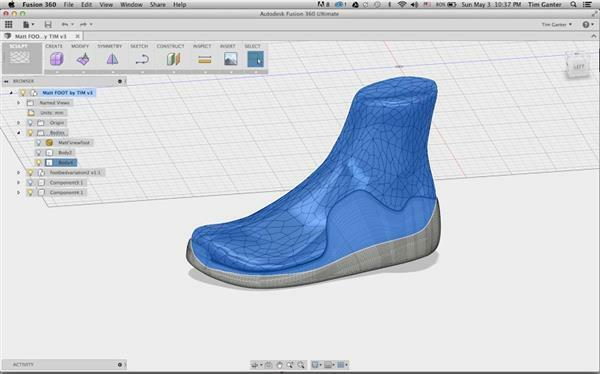 "I think we're looking at two to four years for before we will begin to see being commercially viable in-soles. Machine costs are high, so that's a barrier. Resin costs are also really high and there only a few machines on the market. But, new technologies are emerging all the time and that will make it much simpler."
Another challenge with 3D printing, particularly in creating footwear, has been finding the right materials to produce the insoles. Flail told us that they have tested everything from TangoBlack, TangoPlus, through to the wonderfully-named Ninjaflex and DuraForm Flex Nylon powder, with the latter two Flail's material of choice for the development of future commercially viable products.
3D printing, or additive manufacturing as it is often referred to, is now being placed in the hands of everyday consumers, with companies, including Materialise offering online services where anyone can create their own 3D object and print it using a centralised service. Flail believes that as the technology matures, the playing field will level out, allowing smaller businesses to compete with major manufacturers and also take on much of their production locally.
"It's going to be interesting. A lot of skilled labour lies overseas especially textiles, but we can recruit those kind of people here. The machines are available, here in New Jersey. 3D printing is revolutionising the manufacturing process, and there's no reason why it can't all be done on site rather than overseas."
For Adidas, the future is now. And, while there are still a lot of questions to be answered about how cost effective the 3D printing model is for mass production, there is little doubt that consumers will benefit from a manufacturing process that truly focuses on the individual. There may of course be a price tag associated with being unique, but the promise of taking one step closer to heroes, such as Mo Farah and Paula Radcliffe might just be enough to convince consumers to part with the extra cash.
Learn more about the Futurecraft series from Adidas.com.
Read also:
'Hearables' might trump wearable tech
Rugby fans tackle wearable tech via Google Glass, Accenture
From the Gulf War to Harrods – one man's race to get wearable tech to market
Are wearables tech startups just looking for problems?