Software
C-suite talk fav tech: Richard Walters, CensorNet
CIOs, and increasingly CMOs and CEOs, may be responsible for the technology within their group but what about their personal preferences? We profile the global c-suite to learn more about their 'fav tech.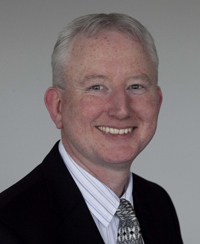 Name: Richard Walters
Job title: Chief Security Strategist
Company: CensorNet
Industry: Cyber security
Location: Basingstoke, UK
Years' of experience: 30 years in IT, with almost 20 in security and 15 in C-level positions
What is your favourite personal gadget?
The Apogee Jam guitar interface for iPhone and iPad- it saves you from having to carry an amp on long haul flights.
Do you have a favourite piece of personal software?
Flipboard– the content aggregator app. Oh, and GarageBand is cool too (with the Apogee Jam).
What was the first piece of technology you got really excited about?
It has to be the first 'modern' laptop– with a gas plasma display and up to 4MB of memory.
What device improves your life most at work?
Boring as it may sound, now that it's a decade old, it has to be the iPhone.
What software keeps you most productive at work?
Skype (important note: not Skype for Business)
Is there any technology that has become extinct that you would like to resurrect?
Digital VAX VMS... Now that was an operating system. Add in DCL and it's never got any better than that.
Is there any technology you would personally recommend that you don't think enough people know about? (Hardware or software, work or personal)
Network audio receivers are underrated. They're great pieces of kit if you're into music.
Do you think anything about your personal use of tech would surprise your colleagues?
Probably my extensive music and film collections. There's just something about owning a vinyl and DVD/Blu-Ray film collection that takes up half a room. Streaming? Maybe one day.