Wireless Technologies
C-suite talk fav tech: Jeremy Leonard, Appraise Digital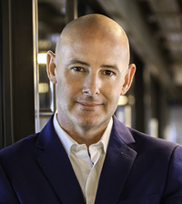 Name: Jeremy Leonard
Job title: COO
Company: Appraise Digital
Industry: Digital marketing & technology consultancy
Location: London, UK
Years of experience: 25
What is your favourite personal gadget?
My mobile phone (Samsung S8)
Do you have a favourite piece of personal software?
Multi-room, it gives me the ability to stream music to my Samsung speakers on a room-by-room basis.
What was the first piece of technology you got really excited about?
I was around before email, so the introduction of Apple Mail was the first bit of software that really excited me. After that Uber was the next time I was that impressed by new software, as it completely changed the game.
What device improves your life most at work?
My laptop – although I do spend a LOT of time with my Jabra PRO headset on!
What software keeps you most productive at work?
It's an obvious answer, but Outlook, I definitely couldn't operate without it.
Is there any technology that has become extinct that you would like to resurrect?
Not really, but I do miss the days when mobile phones were the size of credit cards. They were much easier to carry around back then. Saying that, I'm not going back from a smartphone though!
Is there any technology you would personally recommend that you don't think enough people know about? (Hardware or software, work or personal)
Should I make something up for this bit? I'm not sure if she'll be happy to break format and leave it blank.
Do you think anything about your personal use of tech would surprise your colleagues?
I think they might be surprised just how much tech I have in my home that I can control on my mobile – automated climate control, security cameras, automated home sockets and lights, home network for photo and sharing amongst family members, power consumption and efficiency control – the list is extremely long!