Human Resources
Typical 24: Jonathan Mills, Isle of Man Government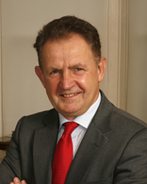 Name: Jonathan Mills
Job title: Director E-Business Development
Company: Isle of Man Government
Location: Douglas, Isle of Man
Years experience: 20+
What time do you reach the office every day?
I live by the sea in Port Erin in the Isle of Man which is a sort of Enid Blyton bay with a beach and village. Most mornings I walk on the beach first thing, and if not, I go for a swim in the local pool which is usually empty apart from me and a lifeguard - so it's very luxurious. I am then ready for the lunacy of the office!
Is your Job varied?
I think it is fantastically varied. The main aim of my job is to generate growth in the tech and gaming space. This requires me to talk to people from all over the world and often meet them in Europe or the Far East. At the office, I spend time with politicians and civil servants and try to encourage change and bring local business people on board with what we are trying to do.
Is your job creative?
I think seeing into the future and then trying to make it come to pass is very creative.
What do you spend the majority of your time doing?
Talking with colleagues and persuading people to come to the Isle of Man. This is fun and, fortunately, more and more people are upgrading their lives by coming to work in this beautiful place!
Do you personalise your desk?
No! A lot of the time my desk is a laptop on my knee or an iPad. I don't really have the luxury of a "real" desk. I like to keep moving.
Would you describe yourself as creative?
No, I think I am more academic. When I am not doing my job I like to read History and Politics, which I think can be really helpful in trying to pick emerging trends.
Do you have any quirky daily rituals?
In the morning and the evening, I drive over the Isle of Man's famous Fairy Bridge so I say hello to the Fairies. Over here, this is considered normal! In the summer, most evenings I play golf when I am here. This may not seem quirky but you have to see my golf! Castletown Golf Club is one of the top courses in Europe and has views to die for. Looking for golf balls in the evening sun can be fun too.
Do you tend to work on your own or with colleagues?
--
How many hours on average do you work a day?
I am of the Confucius school. If you enjoy your work you will never work again. Apart from late nights in airports, I don't feel I work at all.
Roughly how much time do you spend each day on email? Taking calls? In meetings?
I spend about an hour a day reading and responding to emails. The rest of my day is a varied mix of meetings with politicians, colleagues and prospective inbound investors. Ten hours a day would be average.
Do you use social media much for work?
I am a Facebook addict and I use it to follow interest groups on politics and creative industries on the Isle of Man and elsewhere. I use LinkedIn as my contact database. My marketing colleagues also use it to get the message out about the many jobs and opportunities available here.
What do you enjoy most about your job?
Everyone loves success and we are persuading more and more people to come and make their careers on the Isle of Man, so that is satisfying. I also work with a great fun bunch of people so I have to admit that I enjoy the banter in the office!
What type of music do you listen to at work?
My work doesn't really allow me the luxury. If I could, I would play loud rock but then I would start singing along… and that wouldn't be pretty.
What do you do for lunch?
I generally lunch with business people either visiting the Isle of Man or local businesses. There are some terrific seafood places here on the Island, so this is no hardship.
Do you socialise with work colleagues?
Unfortunately, none of my colleagues are even willing to pretend to play golf!
Are there any tasks through your career you have been especially glad to get rid of?
The only real perk of my job is that someone else compiles my expenses. Heaven!
What is the last task of your day?
I like to write long documents at home at night rather than in the office. So if there is something that requires real consideration, that is usually the last thing to get attention.
How do you like to relax after work?
Golf, sailing and cooking. I like to do at least one of these after work.
Do you keep checking your emails through the evening?
No, I think it's important to switch off eventually.
Do you take projects home with you?
Yes, but mostly because I like to do any writing out of the office. I have a view across the bay and it is nice to type and reflect on the beautiful Isle of Man scenery.
What would you say to your 20-year-old self?
Have more confidence in your abilities.
If you would try out any job for a day what would you choose?
I think Theresa May could do with a day off and I would love that.
What device did you use to answer these questions?
MacBook
Do you use your own personal device for work?
Yes, my little MacBook is never far away.