Wireless Technologies
C-suite talk fav tech: Dave Wright, NetApp SolidFire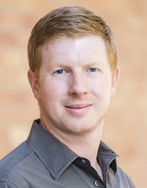 Name: Dave Wright
Job title: VP & GM
Company: NetApp SolidFire
Industry: IT- flash storage
Location: Colorado, US
Years' of experience: 18+ years
What is your favourite personal gadget?
At the moment, probably my Android Watch (a Huawei Watch). It's amazing how much you can do with your wrist (and with your phone in your pocket). I think smart watches will take a while to catch on, but they will eventually be pretty ubiquitous among professionals.
Do you have a favourite piece of personal software?
To me, the most amazing thing is how much "personal software" in the traditional sense (desktop apps) has pretty much disappeared from my world. Everything is web based or mobile. On the web side, after the death of Google Reader, I use Feedly to quickly keep track on the wide world of technology. For mobile, using Strava to track my cycling has become an addiction.
What was the first piece of technology you got really excited about?
Probably the modem. In general, discovering computers was great, but the modem, with the ability to connect to computers and other people around the world really got me excited. From BBSs to the early internet, everything changed with modems.
What device improves your life most at work?
Noise cancelling headphones. We have custom Bose headphones for SolidFire that we got from our landlord when they were doing construction, but it turns out they work great for helping focus in a busy environment.
What software keeps you most productive at work?
Google Apps for collaboration has completely changed the way I think about getting work done, along with document management. The speed that you can generate, review, edit, and share content completely blows away e-mailing versioned documents around.
Is there any technology that has become extinct that you would like to resurrect?
In some ways, I'm still waiting for smartphones to reach the level of elegance, simplicity, indestructability, and battery life of my old Nokia 8260. While I wouldn't trade the two, it still seems like a decade in, smart phones still aren't great as actual phones.
Is there any technology you would personally recommend that you don't think enough people know about? (Hardware or software, work or personal)
While not "technology" in the traditional sense, I've found Soylent to be a great "lunch alternative" that is faster, healthier, and less expensive than almost anything I've done before. I was an early backer of their crowdfunding, and the first formulas were pretty rough, but the new ready-to-drink Soylent 2.0 is both easy and tasty.
Do you think anything about your personal use of tech would surprise your colleagues?
Many folks would be surprised that while I love technology, I'm not a huge gadget hound. My home has virtually no smart tech (other than an Ecobee thermostat), my main tablet is a three year old Nexus 7 and I tend to replace my laptop once every four years at most. The only real exception is phones – I tend to replace my phone yearly because the market is moving so fast, and performance and battery life degrade quickly past that mark.