Human Resources
Millennials talk careers: Dan Cunnington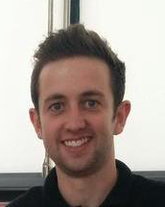 Name: Dan Cunnington
Age: 23
Education: BSc Computer Science, 1st Class Honours – The University of Sheffield
Current role: Software Engineer, IBM Emerging Technology, IBM Research
Ideal role: Software Engineer, IBM Emerging Technology, IBM Research
Currently, I feel as if I'm in a good role where I'm developing skills in the areas I wish to develop skills. Looking forward, I aim to develop deeper technical skills in Machine Learning, potentially pursuing a PhD to become a technical leader in this area.
Are the stereotypes about millennials true?
Millennials bring fresh ideas and new perspectives to the table. As a millennial, you may not have deep technical understanding but you do bring a fresh pair of eyes that can challenge existing methods and ask the question 'why?'. This is something I have explored through participation in and organising hackathons. Hackathons are a great vehicle for blue sky thinking without being constrained by technical or process limitations.
What benefits most attract you to a new position?
The ability to develop a broad skill set. Technology moves extremely fast and there are new languages, frameworks and libraries created every single day. As a software engineer, it's important to be able to adapt quickly to change in technology and pickup new programming languages seamlessly.
One of the most important aspects of learning and development, especially in the early stage of your career is your network. A good network allows you to grow skills quickly and access further opportunities to showcase and develop your work. For example, I recently participated in a Smarter Travel hackathon where I built a traffic congestion classifier using image recognition. Through my growing network I was able to develop the app further and present it at conferences and to clients. My initial work has now formed the base for a joint UK/US research project, under the DAIS-ITA contract.
Another aspect to consider is the opportunity to travel. Millennials are faced with a tricky decision when graduating from university. Do I go straight into work, do I travel, do I take a year out? Personally I find that combining career development with travelling opportunities allows you to develop a strong skillset as well as a global outlook. There are many benefits to experiencing new cultures and new ways of thinking, benefits that can help you grow and mature both inside and outside of work.
In the long term which of the following is most important to you? (Please explain why?)
Career development
Work/ life balance
Salary
In the long term I believe a work/life balance is most important because the world has a wide range of experiences to offer outside of the office. However, I strongly believe that you can develop your career whilst also maintaining a healthy work life balance.
From my personal experience, there are many parallels that can be drawn from sport. Not only does regular exercise release positive endorphins that ensure a strong mental attitude, sport has also taught me how to work with others, the importance of training and hard work and also the motivation to compete and succeed.
If you find yourself a role which you genuinely enjoy and feel motivated to come into work every day then developing your career comes naturally. At this early stage in my career, I am not motivated entirely by salary. Although a good salary is nice, the most important thing for me is skill growth and development whilst maintaining a healthy work/life balance.
What do you think most companies are getting wrong when hiring/ retaining younger workers?
Millennials respond best to change. As travelling becomes cheaper and universities become more accessible, more and more millennials are experiencing regular significant change in their life to gain new experiences and grow as an individual. Large companies need to ensure that millennials have the opportunity to change on a semi-regular basis. Allowing a millennial to work across different projects, skills, teams and work locations will all attract millennials and increase the chance of retaining a younger workforce over a longer period.
Looking back, is there anything you'd change about the route you took to your current career?
I don't have any significant regrets about the route I have taken to my current position. However, I have come straight into work from university so I'm aware that increasing my academic profile and working in different cultures will enhance my CV.