Software
Crowdsourcing Innovation: Gregory Papadopoulos, Founder of Petals Office
Crowdfunding sites are offering a new path for inventors with original ideas. We talk to inventors looking to gain the public's favour with something new to offer. Is this a business of the future?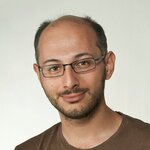 Name: Gregory Papadopoulos
Job title: Founder/Software developer
Organisation: grhpas development
Location: Athens, Greece
Product: Petals Office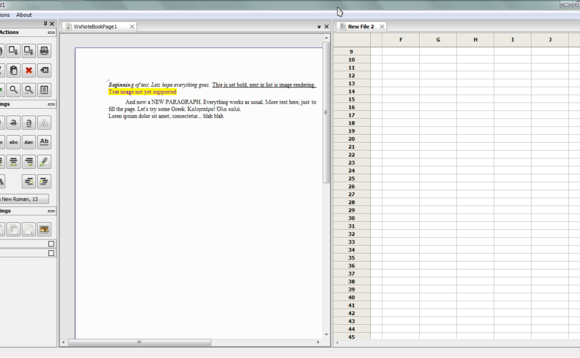 What it does & how it works:
Petals Office is a all-in-one tabbed interface Office Suite. This means that you can work on a spreadsheet and a text document, or display a PDF, in the same window, in different tabs or even side by side. It works as an office suite, only with greater interaction with the user and deeper interconnection between the separate parts of the program.
What makes it special:
Its unique interface in combination with universal support for all platforms is what makes it special, at first glance. A deeper look would reveal that we try to optimize every facet of the program, to deliver the easiest and effortless user experience.
What's your background, and what inspired you to come up with the idea?
I am a physicist with specialisation in computers, electronics, communications and automation. I have worked in robotics research, and later on as a technical editor in PC Magazine Greece. As long as I can remember, at work my monitor was packed with various open documents. Having experience with the appropriate programming APIs/toolkits, it was an easy step to combine all these, to what later became Petals Office.
It is actually a design based on my own needs and wishes on how such a program should be, adapted to address almost everybody, from common users to demanding professionals.
Why Indiegogo?
Indiegogo was chosen for many reasons, mainly because it supported campaigns from all over the world. Though there are many crowdfunding services, we thought that its audience overlaps with the one of Petals Office.
Is Crowdfunding good for innovation? How so?
Crowdfunding is great for innovation primarily because you can directly communicate your idea to the product's potential users/buyers. This means that you get feedback before you begin, or invest more time, to realise your idea. On the other hand you can see how much interest it gets. Even if the majority of people don't think of funding, you can listen to the buzz and understand the potential of your endeavour.
Reactions on IGG so far?
The reactions can be split in three categories, before analysis. There are those that don't believe it is not possible or that you can't compete with Microsoft or LibreOffice/OpenOffice.org. The second group shows more interest, and mainly believes that it is a great improvement over the current office suite, asking for a beta version to install and test. And then there is a group of enthusiasts, as far as you can tell people working with multiple documents daily. Those we consider to be our early adopters and probably define our ideal audience.
What have you learned from your campaign?
The campaign so far has taught us a lot. The first thing is how difficult it is to reach people from around the globe. Although it has reached more than 60 countries, almost 88% of the visits we get come from 5 countries (USA, UK, Australia, Canada, Greece). This could show why Kickstarter is such a successful service. We also learned that people are willing to change their habits, or a program they are used to, if they feel they can get more.
There are plenty of office-like software packages out there, what does Petals offer that those don't?
Petals Office is an all-in-one solution, with a radical redesign in the established user interface. It offers a single application where you focus and do all your work. It also hopes to support all popular platforms, for the user to have the same experience wherever she works.
A comparison with each single competitor would be appropriate after the final product is released. There are some key features that we could only disclose to investors, which improve Petals Office proposal.
The likes of Microsoft and Google are emphasising the use of Cloud in their offerings [Office 365, Google Docs/Drive], is that something you've considered?
Yes, a Cloud service is in our plans, enhancing the experience and ease of use every office suite should provide for its users.
Is Petals well-suited for an age of mobility, where smartphones & tablets are used as much as laptops & PCs?
Your main office is on a PC, either desktop or laptop. This is where you do most of your work, but you want editing capabilities on your mobile devices. We want to provide support to the complete range of devices, so when possible, Petals Office will be available for every major mobile OS, such as Android and iOS. This of course means more work and people working on it. As with Cloud, you simply cannot ignore tablets and smartphones, if you want to compete and have a future in software.
On your campaign page, you say Petals "will do for office suites, what Firefox did for Browsers." Are you confident you can really pull that off?
We have confidence in our design. What it proposes is equivalent to the change the first versions of Firefox brought to what Internet Explorer offered at the time. We can't imagine that office suites won't have copied (incorporated) most of the unique features we propose within 5-6 years. Technically to do that, some of the suites will have to dig deep and refactor their code, in order to have a lean all-in-one program. We are at a point where it is easy to implement changes.
Everything is up to what the users want. If we are able to provide that with Petals Office, then why not?
Possible business use?
There is a complete business plan behind what you see on the campaign. Business is the key word, since each smart business would want a complete and inexpensive solution for its users.
Aims for the future?
Petals Office can be an ever expanding program, if it has a sufficient impact. It can also be a starting point for us to be able to implement other innovative ideas. But first things first, we need to establish it as a respectable solution on Office suites.