Internet
Politicians Talk Tech: Mathias Sundin, Deputy Mayor of Norrkoping
Are parliamentarians behind the times or tech savvy representatives? We chat to global politicians to discover how they view and use tech...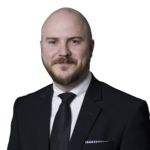 Name: Mathias Sundin
Role: Deputy Mayor, former MP
Party: Folkpartiet
Country: Sweden
You call yourself the first politician to only accept Bitcoin donations. How did you hear about Bitcoins and why did you decide to shun traditional donations?
At first, I only saw the negative headlines about Bitcoin and thought it was some sort of unserious speculation bubble. Then I read up on it and understood that it has the potential to change the world.
The world is getting connected in an unprecedented way. Bitcoin is a symbol of this development, and could also play a huge part in changing how the world works. I want to promote the spreading of Bitcoin and increase the awareness of new political challenges this brings, and resist knee-jerk regulation of this and other disruptive innovation.
How does running a Bitcoin-only campaign affect the day to day running of things?
I get to discuss Bitcoin and disruptive innovation a lot, which is exactly what I want to do. I also get to talk with people all around the world that have donated to my campaign. That is really great!
Only accepting Bitcoins obviously raises your profile within the tech community – what are your policies around tech-centric issues such as Bitcoin, Privacy, Startups etc?
People are worried we will not innovate enough. That is not a problem. The real problem will be to handle all the new innovations. It is important that we send people to Parliament that understand what is happening, and don't react with sweeping knee-jerk regulations or an outright ban of digital currencies altogether.
I voted no to a couple of surveillance laws in Sweden when I was an MP in 2012. We have to balance our right to privacy with crime fighting. Right now there isn't much balance, with our privacy on the losing end.
Our latest big tax reform in Sweden was in 1991. Then Mark Zuckerberg was six years old. It's time for a new one, that makes it easier and more lucrative to start and grow a company.
Are the Swedish Government, political parties, and politicians in general embracing technology enough and in the right ways?
I think we are pretty tech-friendly, but the awareness of Bitcoin and its potential is lacking a bit.
What are your thoughts about the rise of internet/technology-centric political parties such as the Pirate Party?
I think it's great, they push the more established parties and force them to learn and adapt to a new world.
Are you in favour of e-voting in elections?
Yes, but it's a complicated issue. How do we make sure there is privacy when you vote at home? The tech-part is easy I think, but a wife in a marriage with a commanding husband, how do we protect her privacy, for example?
What are your views on the NSA/GCHQ revelations over internet monitoring?
It has gone way too far!
Do tech firms have too much influence in politics?
No, I think other industries who are protecting the old way of doing things have too much influence.
How tech savvy would you say you are?
Well, I use tech all the time, but don't ask me how any of the stuff works, because then I can't answer.
Do you use social networking for either your work or personal life?
Yes, it's a big part both of my professional and personal life.
What devices do you use to access the internet/conduct work?
Computers, iPad, iPhone.
Do you use Bitcoin for personal transactions as well as your political work?
Yes, as much as I can. I ordered pizza!
Do you know how to code?
Sadly not.