Human Resources
C-suite talk fav tech: Sean Jackson, EXASOL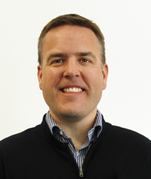 Name: Sean Jackson
Job title: CMO
Company: EXASOL
Industry: Database software vendor
Location: London, UK
Years' of experience: 17 years in Marketing
What is your favourite personal gadget?
This has to be my Nikon D7000 camera. I am a self-taught photographer but there is nothing more satisfying than capturing fantastic moments, whether that is at an event or when out for a walk on a Sunday afternoon.
Do you have a favourite piece of personal software?
Adobe Creative Cloud. The sheer abundance of software programmes that you can access with a subscription is truly amazing. My favourite programmes are Photoshop, InDesign, Illustrator and Premiere Pro. I like creating artwork and illustrations as well as video content, and these programmes do the job very well.
What was the first piece of technology you got really excited about?
I think it was my first mobile phone back in the late 90s. I was a latecomer to the mobile phone party, but finally succumbed and joined my friends and family. I thought it was simply amazing how you could text each other with short, snappy messages.
What device improves your life most at work?
My iPhone. The ability to leave my laptop in the office and access email on my smart device while I am on the road is a godsend sometimes.
What software keeps you most productive at work?
MS Office and again, Adobe Creative Cloud. There are times when I need to turn around a request within just minutes. Therefore, the ability to create, edit and produce artwork and other marketing collateral pieces myself is paramount.
Is there any technology that has become extinct that you would like to resurrect?
There is no technology that I particularly miss. In fact, I was discussing the other day how things can be done on email and via PDF technology so much more effectively these days. I certainly don't miss fax machines or telex apparatus.
Is there any technology you would personally recommend that you don't think enough people know about? (Hardware or software, work or personal)
Clearly, I would be remiss if I did not advocate the use of fast in-memory database technology (à la EXASOL), but apart from that, I think the use of cloud-based or subscription-based applications is the way to go in the future. The days when you had to install or boot from floppy drives or CD-ROMs are long gone – thankfully! Moreover, the advent of smart devices and tablets will only mean that we can become much more mobile and have to take less with us when we are headed to the office or off to see clients.
Do you think anything about your personal use of tech would surprise your colleagues?
I tend to surprise many people with my knowledge of Adobe and other software packages. Having been a fan of Adobe for years now and having attended training courses in my spare time, colleagues are taken aback about how much I can do on my own without the need to engage external agencies all the time.