C-Suite Career Advice: Bob West, CipherCloud
We ask industry leading C-suite professionals for their expert career advice...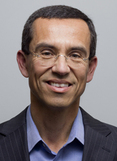 Name: Bob West
Company: CipherCloud
Job Title: Chief Trust Officer
Location: My office is wherever I'm travelling
What was the most valuable piece of career advice that you have received?
Keith Rodgers, my manager at Bank One, helped me create long-term career plans and a related development plan. We reviewed this periodically to ensure I was on-track in achieving my growth objectives.
What advice would you give to someone starting their career in the tech industry?
Learn as much as you can about the problems that businesses have and determine how technology can help solve those problems. Technology should help the business in achieving its objectives and establishing a dialog with the business allows these objectives to be achieved.
What tips would you give to someone aiming for a c-level position?
One of the most important things a technologist needs to learn is how to communicate in business vocabulary. For example, a particular technology objective should help drive additional revenue, address regulatory requirements, minimise legal risk, etc. These are areas that need to be addressed if the business is going to be successful.
Are you particularly proud of any career advice that you've given or the career route/development of anyone you've mentored?
I tried to do what my bosses did for me - provide people with opportunities and provide them with the support they needed. There are several high quality people that I hired that now hold executive positions. My hope is I helped them lay a foundation to get where they are today.